Unveiling the Governance Model for Higher Education Institutions (HEIs) and External Mechanisms of Educational Quality Development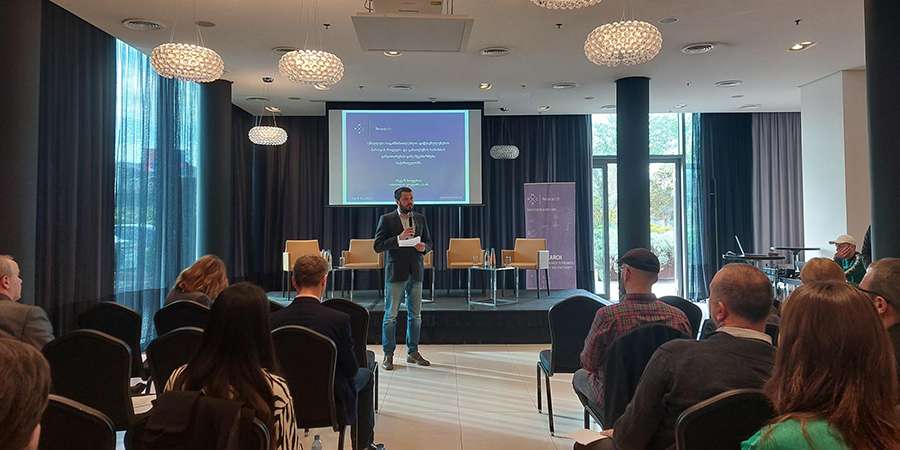 19.04.2023
On April 12, PMC Research presented the results on the study "Governance Model of Higher Education Institutions (HEIS) and External Mechanisms of Educational Quality Development in Georgia" and held a public-private discussion (PPD) thereon.
The study analyzed the development of the governance model of higher education institutions (HEIs) in Georgia and external mechanisms used to evaluate the quality of education in Georgia in relation to the policies and processes currently prevalent in European education systems. The aim of the study was to develop recommendations for policymaking and implementing bodies, taking into account the identified gaps and shortcomings.
The presentation was followed by a panel discussion moderated by Giorgi Khishtovani, Director at PMC Research, with the participation of panelists Anna Phirtskhalashvili (Professor and Vice-rector of Scientific Research at Georgian National University SEU), Nino Doborjginidze (Rector of Ilia State University), Nino Tsereteli (Head of the Higher Education Development Department at the Ministry of Education and Science of Georgia), Irine Darchia (Higher Education Expert), and Revaz Khoperia (Dean of the Law School at the Free University of Tbilisi).
"The current practice of authorizing higher education institutions in Georgia is heterogeneous. An unequal approach gives rise to distrust in the mechanisms of external assessment of the quality of education and subsequently hinders its implementation for a given purpose. Heterogeneous practice creates the risk of only formal compliance with standards,"

said Revaz Khoperia, an author of the study, and an Associate Researcher at PMC Research.