Supporting the Development of the Black Sea Region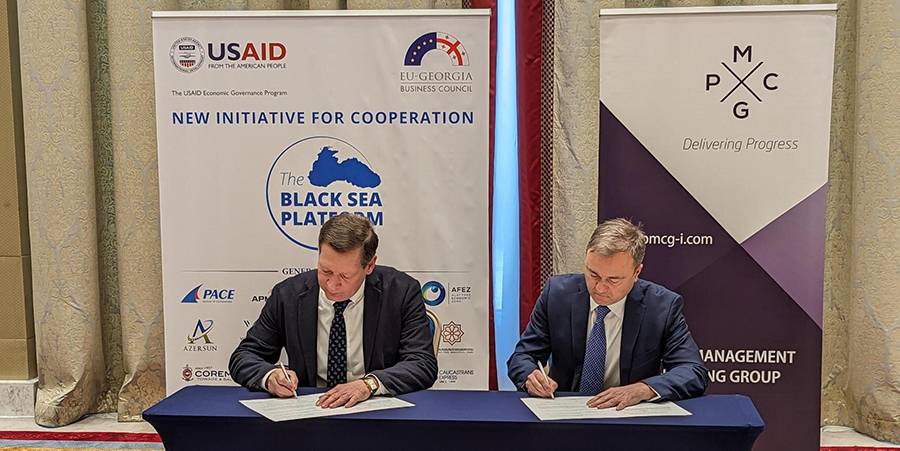 16.03.2023
PMCG Partnering with the Black Sea Platform
On March 10, PMCG signed a Memorandum of Understanding (MoU) with the Black Sea Platform (BSP) at the latter's First Honorary Council Meeting, organized by the EU-Georgia Business Council with the support of the USAID Economic Governance Program. The signed MoU between the two parties will encourage, promote, and facilitate cooperation among the respective organizations and foster development of stronger partnership.
The BSP is an initiative dedicated to promoting and strengthening economic cooperation among Black Sea countries and other interested partner countries. One of the main objectives of the platform is to involve all relevant stakeholders and promote the implementation of EU's Economic and Investment Plan (EIP) flagship initiatives, to support important projects/activities related to the Black Sea, as well as to exchange information with all relevant stakeholders and discuss related issues as part of a unified approach.
During the event, Aleksi Aleksishvili, CEO and Chairman at PMCG, gave a presentation about the research "Maritime Trade in the Black Sea," which analyzes the region's geopolitical situation prior to and amid Russia's war on Ukraine, the implications of the war on Black Sea maritime trade, as well as its global effects, before putting forward policy recommendations.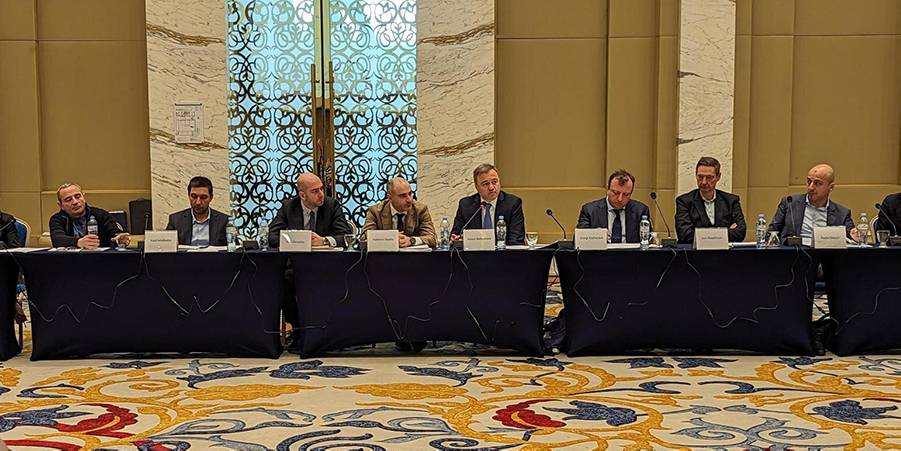 The event gathered representatives of both the Ministry of Economy and the Ministry of Foreign Affairs of Georgia, as well as other relevant state agencies, heads of the European Bank for Reconstruction and Development, the World Bank, heads of diplomatic missions, experts, key sector companies, and business associations.
Crucially, Kelly C. Degnan, Ambassador of the United States of America to Georgia, outlined:
"The security of the Black Sea region is more important today than ever. Not only because Russia has launched this brutal war against Ukraine and has complicated maritime trade through the Black Sea, including grain transportation that is vital to food security around the world, but because there is a real opportunity for Georgia to play an important role through the Middle Corridor, in terms of connecting Central Asia and Europe.".
The participants of the meeting also reviewed and discussed development prospects of projects related to the Black Sea, such as: the Black Sea Energy submarine cable; a roll-on/roll-off ferry connection between Poti (Georgia) and Constanta (Romania); and US support tools fostering the implementation of projects related to the Middle Corridor. They also discussed the existing issues and challenges in the Black Sea region, while government officials provided extensive detail about plans regarding Black Sea trade and Middle Corridor development.