Licensing and Permit System Reform Approach ZERO PLUS
A Brief Story About The Reform
The Zero Plus© approach builds an effective licensing and permit system free of excessive regulations. Instead of interminable reform procedure, this instrument facilitates the process though rapidly eliminating the entire set of regulations, shifting the responsibility for justification and proving the need for each regulation to the regulatory agencies, and ultimately establishing a well-coordinated and efficiently-functioning system within 6-18 months.

PMCG offers support to countries seeking to convert their regulatory frameworks in a way that focuses on the well-being of individuals and societies. It employs this instrument to transform public service culture through the replacement of burdening and often corruptible regulations into a streamlined system exclusively comprising essential regulations.
Delivering Progress On Four Dimensions
| Institutional arrangements | Legal grounds | Public Administration & Structure | External Outreach |
| --- | --- | --- | --- |
| strengthening ownership to lead and coordinate reform process | making clear definitions and principles of regulation | enhancing capacity of public servants to take over the responsibility for each regulation | building public trust |
Unique Features
Reduced requirements and actors to lower corruption
Reduced time and cost of compliance with licenses and
permits regulations
Single governing legislation for each license and permit with minimized references to other legislative acts
Transparent and reasonable process of adding/removing
(new) licenses/ permits
Improved intergovernmental communications and policy making process
Foundation for establishment and/ or enhancement of the one-stop shop agency for a consistent approach to licensing and permitting
Reform Milestones Delivering Progress On Four Dimensions Within 6-18 Months
1. Establish reform coordination body and define scope of the reform
2. Identify the key principles of the regulatory framework
3. Draft regulatory framework
4. Request for justification
5. Finalizing the draft list
6. Parliamentary review
7. Approval and Enforcement
Impacts and Outcomes: Georgia, Kosovo, Mongolia
The Zero Plus© approach was piloted in Georgia in 2006 and proved to be enormously successful. Before that, Georgia had a complicated licensing system, where the responsible agencies lacked the technical means to assess applications and many simply sold licenses and pocketed the proceeds. This reform reduced the total number of licenses and permits by 84%, and streamlined procedures. Georgia went from 282 days and 29 procedures necessary to receive a construction permit in 2005 down to 29 and 11 as of 2019.
This reform reduced the total number of licenses and permits by 84%
| | Before | After |
| --- | --- | --- |
| Procedures | 29 | 11 |
| Days | 282 | 29 |
In 2011, PMCG started advising on applying this methodology in Mongolia and Kosovo. Although the draft laws are still being discussed, during the process both countries recorded improvement in different directions.
Simplified Doing Business
Georgia rose from 132nd place to 18th in the World Bank's Doing Business ranking between 2004-2007. In 2005-2010, it was ranked by the World Bank Top country. In 2012-2016, Mongolia progressed from 97th to 36th and Kosovo climbed from 117th to 66th in the Starting a Business indicator. Under Trading
Across Borders Indicator, Mongolia jumped from 159th to 74th place, while Kosovo rose from 131st to 71st. Under the Dealing with Construction Permits indicator, Mongolia soared from 119th to 25th, while Kosovo progressed from 171st to 136th.
Reduced Corruption
Between 2012 and 2015, Mongolia's score on the Corruption Perceptions Index (CPI) improved by 3 points, while Kosovo's increased by 5 points over the same period.
Boosted FDIs
Georgia's foreign direct investments (FDIs) increased from USD 492 mil in 2004 to USD 1.8 bil in 2007.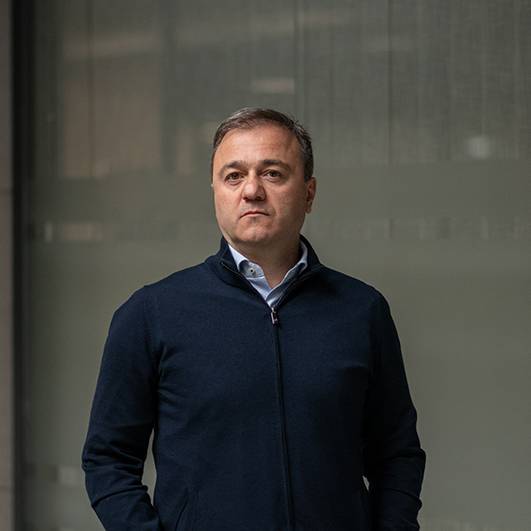 Aleksi Aleksishvili
Aleksi Aleksishvili, Chairman and CEO at Policy and Management Consulting Group (PMCG), has 20 years of working experience in the public finance and economic development policy sector as a high-level government official and the government adviser responsible for budget and financial policy, tax and customs policy reform, business climate improvement and doing business environment.

While working as Minister of Finance of Georgia between 2005 and 2007, he successfully conducted a series of reforms in the domains of public finance, tax and customs policy and administration as well as economic deregulation and liberalization domains. Notably, Georgia was ranked by the World Bank "Doing Business" survey as the world's top reformer country in 2005-10. Similarly, Georgia also rose from 132nd place to 18th in the ranking of "Ease of Doing Business" by the World Bank between 2004 and 2007.

As Minister of Finance, Aleksishvili conducted reforms in public finance management and tax and customs. As a result of comprehensive policy reforms, Georgia's GDP growth rate in 2005-2007 reached over 10% on average (2005 – 9.6%, 2006 – 9.4% and 2007 – 12.3%) while the country's FDI increased from USD 250 million in 2004 to USD 2.1 billion in 2007.

Aleksishvili has accumulated exceptional knowledge of development challenges. As the Chairman of the United Nations Commission of Sustainable Development (2005-2006), he has addressed issues related to energy, climate change, air pollution and industrial development, successfully adopted by the Commission and UN General Assembly.

Aleksishvili is a member of the Caucasus and Central Asia Advisory Group (CCAG) of the International Monetary Fund's (IMF) Middle East and Central Asia Department (MCD). He has advised numerous governments of countries such as Albania, Mongolia, Kosovo, Mozambique, Afghanistan and Kyrgyzstan to enhance their respective business enabling environments by providing valuable assistance and delivering specialized experience of a transitional country.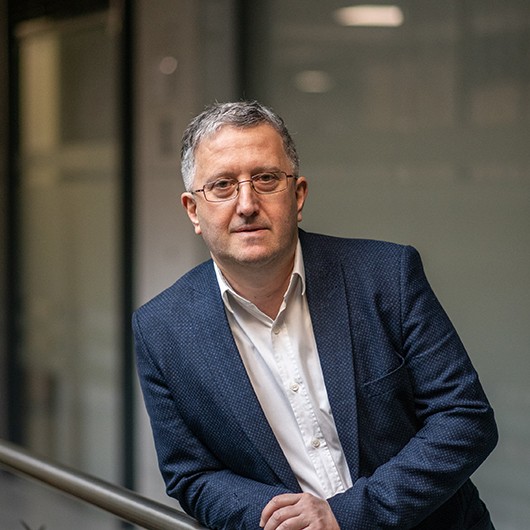 David Lezhava
Mr. David Lezhava is Public Policy Sector Director at PMCG, and has 20 years of professional working experience in the fields of public finance and economic development, regional development, social policy, and energy policy.

As Public Policy Sector Director, he is responsible for managing PMCG's public policy project portfolio, fundraising and collaboration with partners, clients and international development organizations, as well as development and implementation of the company's strategy.

Prior to joining PMCG's management, Mr. Lezhava worked as a National Project Manager on UNDP's project "Support to Rural Development in Georgia" where he ensured effective implementation of the project.

In addition, during his time as Deputy Minister of Finance of Georgia, he handled international relations, fiscal forecasting and analytical work, and public debt management process.

Mr. Lezhava enriched his expertise in coordinating relations between international organizations and the Georgian government, while working as Advisor to the Executive Director at the International Monetary Fund, in Washington D.C. where he represented the interests of Georgian authorities, facilitated IMF program implementation in Georgia, and reviewed IMF policy documents.

As a Chief Economist, Head of Research Division, and Member of the Monetary Policy Committee at the National Bank of Georgia, Mr. Lezhava led the creation of economic models for macroeconomic forecasts and played key role in monetary and foreign exchange (FX) policy decision making.

Along with his diverse experience, Mr. Lezhava has a strong academic background. He holds a master's degree in Development Economics from Williams College (USA) and a candidate's degree in Physics from The Academy of Science of Georgia. He is fluent in Georgian, English and Russian.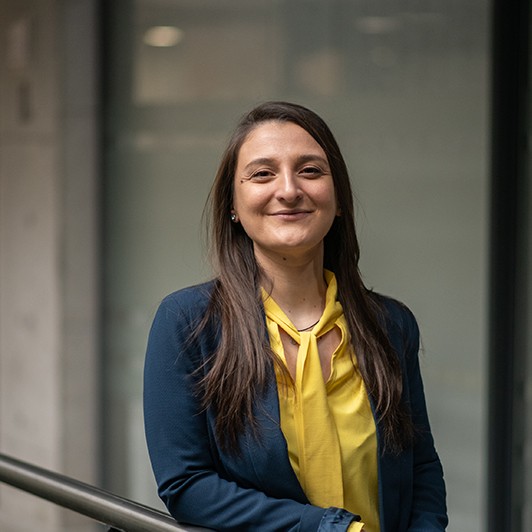 Eka Gvinjilia
Director. Public Sector. Project Management Unit
Ms. Gvinjilia is the Project Manager at PMCG. She coordinates various donor funded projects related to the PFM, Economic Development Policy, Regional Development Policy, HRM and other spheres. In addition to this, she is involved in proposal writing and possesses good knowledge of procurement procedures of international donors. Ms. Gvinjilia has accumulated good experience in …
Continued