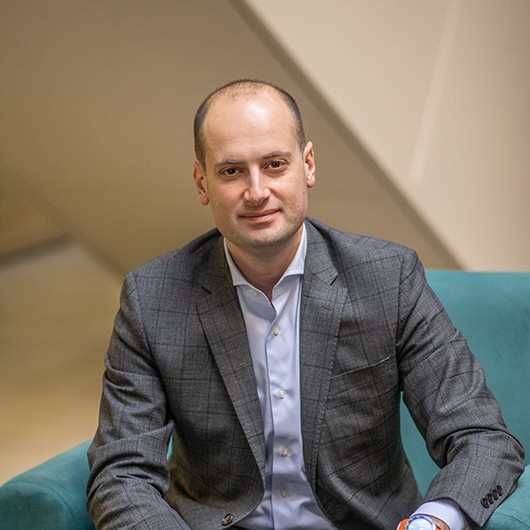 Mr. Mikheil Janelidze is a Sector Lead in Trade Policy at PMCG. He has a proven history of success in the field of international affairs and economic development with an exceptional mix of public and private sector experience on international fora.
While working as Vice Prime Minister and Foreign Minister of Georgia between 2015 and 2018, Mr. Janelidze helped to deepen the country's ties with the United States, the European Union (EU), Western and Central Asian states, as well as Japan, India and China, resulting in strengthened economic and security cooperation, enhancing Georgia's economic integration with the largest regional and world economic powers. During this time, Georgia became the leader of the EU's Eastern Partnership program and strengthened its trade and security ties with the United States and NATO, concluded a free trade agreement with China, launched negotiations on a bilateral investment treaty with Japan, and started free trade exploratory talks with India. Meanwhile, during this period, Georgia also took a leadership role in the process of implementing Sustainable Development Goal #16, established by the United Nations (UN), and chaired the Open Government Partnership (OGP).
In 2011-2015, Mr. Janelidze served as Vice Minister of Economy and chief trade negotiator of Georgia. Here, he successfully negotiated the Deep and Comprehensive Free Trade Agreement (DCFTA) with the EU that resulted in the upgrading of Georgia's trade policies. He also actively participated in the development and implementation of enterprise and SME development mechanisms. During this period, Georgia strengthened its relations with international donors and international financial institutions (IFIs), and augmented investments in sustainable development, clean energy, and transport infrastructure.
Prior to taking on these high-profile public roles, Mr. Janelidze worked in the private sector as a manager and an entrepreneur in business development and management consulting, primarily focused on international trade and investment.
Mr. Janelidze has a strong academic background, as he holds an MBA in Global Management from the Grenoble Graduate School of Business, and a bachelor's degree in International Relations from Tbilisi State University. He has also completed an executive program entitled "Artificial Intelligence: Implications for Business Strategy" from Massachusetts Institute of Technology (MIT) Sloan School of Management. Meanwhile, Mr. Janelidze is fluent in Georgian, English, and Russian, and intermediate in German.