Institutional Development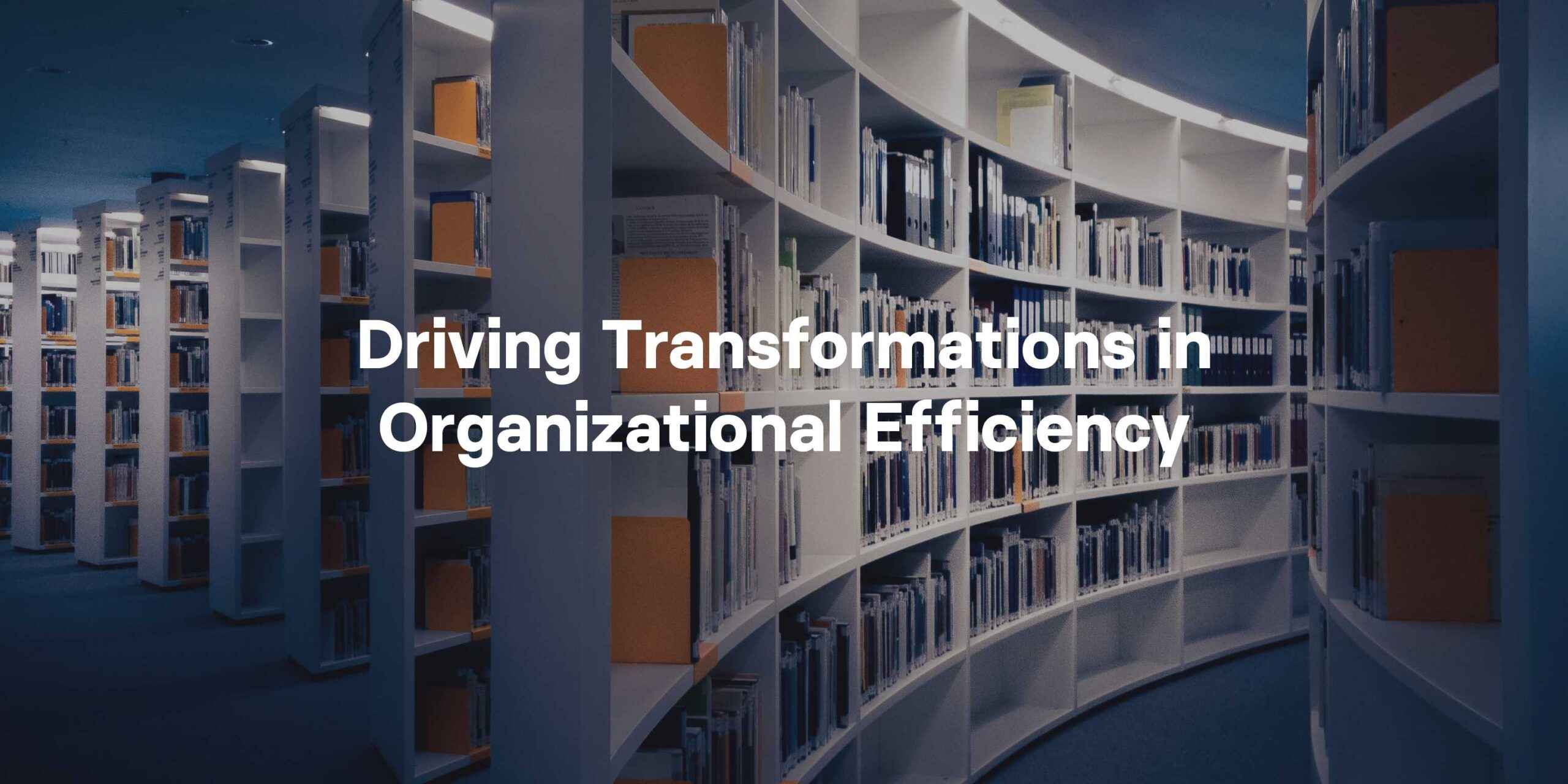 Individual organizations' performance directly affects the overall development of countries in transition. However, most public as well as private institutions have not yet reached the required stage of institutional and organizational development.
PMCG works with organizations from both the public and private sectors to help them build their capacities to change and achieve greater productivity by developing, improving, and reinforcing strategies, structures, and processes. We transform inefficient bureaucracies into modern, capable, and transparent structures to efficiently enforce legislation and improve service delivery.
Perceiving organizations as adaptive systems, we use systematic approaches to help them identify and analyze existing performance gaps. In so doing, we conduct analysis at organizational and process performance levels to address identified gaps and to guide the implementation of performance solutions packages.
Assessment is a significant component of our services, laying the foundation for an organization's enhanced effectiveness. Thus, we provide Institutional Assessment, reviewing the institutional mission, goals, and outcomes as well as Performance Assessment and Management, identifying the organization's objectives, the necessary objectives to achieve and the relevant methods and drivers therein.
Meanwhile, Organization Design is a core service to shape the way your organization operates, to help them to pursue strategies and meet their goals, while using Strategic Planning is also undertaken to define their strategies or directions, and to advise on allocating resources to attain sought goals. Moreover, PMCG provides Business Plan Development and Business Process Modeling and Optimization services to help private companies to achieve their objectives and to advance their process workflows and procedures to ensure smooth progress. Moreover, our Quality & Regulatory Consulting services help organizations to achieve their compliance targets.
Conducting Change Management, we reform and reconfigure organizations' processes and procedures, supporting them to transition teams and whole organizations to the desired level. We cooperate devotedly with our partners to ensure that change is owned by leadership and actively led at the highest level, while also supporting technical staff.
Our Human Resource Management services help clients to build their entire HR function or improve performance in particular areas in order to boost their employees' engagement and productivity. Meanwhile, we operate diligently to establish and strengthen the Public Relations and Communication function of a given organization to raise public awareness and cost effectiveness and efficiency. 
We are a team of highly skilled professionals committed to delivering progress.
We can handle all the challenges in institutional and organizational development as we have in-depth hands-on experience and a broad range of highly professional consultants to rely on. The work PMCG carries out has brought tangible results to the many countries in which it has worked. Furthermore, our contribution has ranged from elaborating a comprehensive business plan for the Agronavti mobile application to enhancing the strategic planning of the Ministry of Finance of Tajikistan. Ultimately, PMCG adds value and the progress its interventions have brought can be evidenced by myriad beneficiaries, including the Deputy Public Defender of Georgia:
"The USAID-supported project enabled us to improve our communication with society and relevant stakeholders. It is very important for us to understand society and vice versa, and to understand our common principles such as punctuality transparency, accessibility, proactivity, and inclusiveness. We think that the PDO's communications strategy now has a positive impact on human rights activities in Georgia,"

said Ekaterine Skhiladze, Deputy Public Defender of Georgia.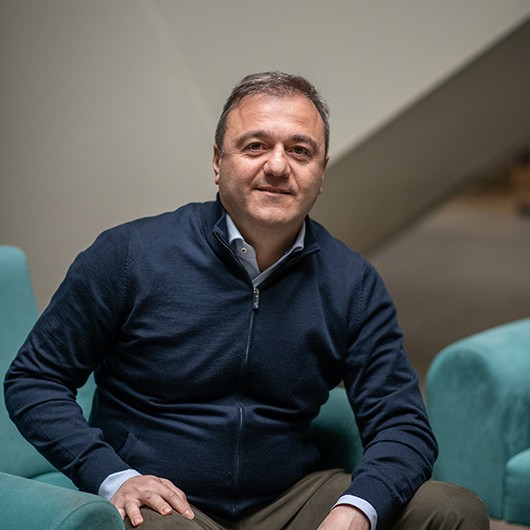 Aleksi Aleksishvili
Aleksi Aleksishvili, Chairman and CEO at Policy and Management Consulting Group (PMCG), has 20 years of working experience in the public finance and economic development policy sector as a high-level government official and the government adviser responsible for budget and financial policy, tax and customs policy reform, business climate improvement and doing business environment.

While working as Minister of Finance of Georgia between 2005 and 2007, he successfully conducted a series of reforms in the domains of public finance, tax and customs policy and administration as well as economic deregulation and liberalization domains. Notably, Georgia was ranked by the World Bank "Doing Business" survey as the world's top reformer country in 2005-10. Similarly, Georgia also rose from 132nd place to 18th in the ranking of "Ease of Doing Business" by the World Bank between 2004 and 2007.

As Minister of Finance, Aleksishvili conducted reforms in public finance management and tax and customs. As a result of comprehensive policy reforms, Georgia's GDP growth rate in 2005-2007 reached over 10% on average (2005 – 9.6%, 2006 – 9.4% and 2007 – 12.3%) while the country's FDI increased from USD 250 million in 2004 to USD 2.1 billion in 2007.

Aleksishvili has accumulated exceptional knowledge of development challenges. As the Chairman of the United Nations Commission of Sustainable Development (2005-2006), he has addressed issues related to energy, climate change, air pollution and industrial development, successfully adopted by the Commission and UN General Assembly.

Aleksishvili is a member of the Caucasus and Central Asia Advisory Group (CCAG) of the International Monetary Fund's (IMF) Middle East and Central Asia Department (MCD). He has advised numerous governments of countries such as Albania, Mongolia, Kosovo, Mozambique, Afghanistan and Kyrgyzstan to enhance their respective business enabling environments by providing valuable assistance and delivering specialized experience of a transitional country.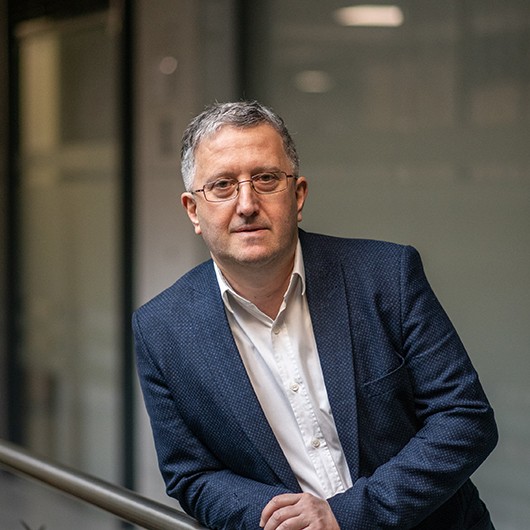 David Lezhava
Public Policy Sector Director
Mr. David Lezhava is Public Policy Sector Director at PMCG, and has 20 years of professional working experience in the fields of public finance and economic development, regional development, social policy, and energy policy.

As Public Policy Sector Director, he is responsible for managing PMCG's public policy project portfolio, fundraising and collaboration with partners, clients and international development organizations, as well as development and implementation of the company's strategy.

Prior to joining PMCG's management, Mr. Lezhava worked as a National Project Manager on UNDP's project "Support to Rural Development in Georgia" where he ensured effective implementation of the project.

In addition, during his time as Deputy Minister of Finance of Georgia, he handled international relations, fiscal forecasting and analytical work, and public debt management process.

Mr. Lezhava enriched his expertise in coordinating relations between international organizations and the Georgian government, while working as Advisor to the Executive Director at the International Monetary Fund, in Washington D.C. where he represented the interests of Georgian authorities, facilitated IMF program implementation in Georgia, and reviewed IMF policy documents.

As a Chief Economist, Head of Research Division, and Member of the Monetary Policy Committee at the National Bank of Georgia, Mr. Lezhava led the creation of economic models for macroeconomic forecasts and played key role in monetary and foreign exchange (FX) policy decision making.

Along with his diverse experience, Mr. Lezhava has a strong academic background. He holds a master's degree in Development Economics from Williams College (USA) and a candidate's degree in Physics from The Academy of Science of Georgia. He is fluent in Georgian, English and Russian.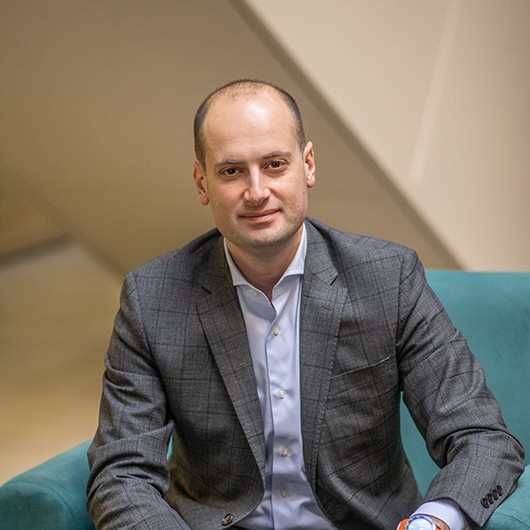 Mikheil Janelidze
Sector Lead, Trade Policy
Mr. Mikheil Janelidze is a Sector Lead in Trade Policy at PMCG. He has a proven history of success in the field of international affairs and economic development with an exceptional mix of public and private sector experience on international fora. While working as Vice Prime Minister and Foreign Minister of Georgia between 2015 and 2018, …
Continued