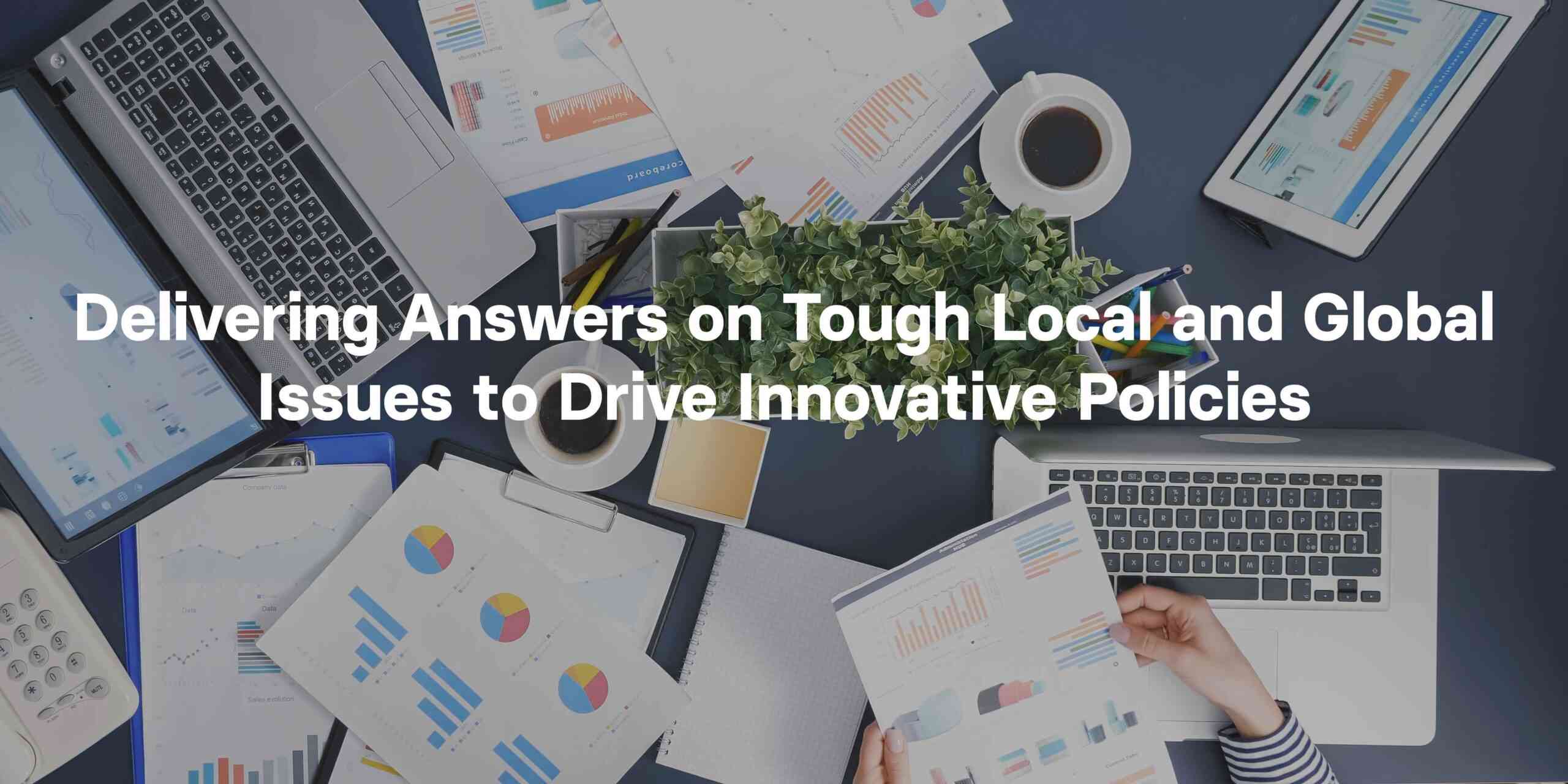 Research is a tried and trusted way of finding precise answers to issues previously unexplored, or to fill knowledge gaps. In international development, there are a plethora of existing and emerging issues that need look into in order to ensure making the best-informed decisions.
At PMCG, we conduct research across a wide range of areas, including economics, international trade and investment, labor market and migration, education, social affairs, democracy, and civil society in pursuit of the best possible options for local, regional, or global policy development and implementation. Our work entails the release and presentation of research documents, policy papers as well as periodic publications.
To understand the economic and social impacts brought by specific public policies, regulations, or practices we provide Policy Research. Meanwhile, Sectoral Research is designed to provide tailored environmental data for a particular sector, covering different economic and social indicators.
Furthermore, we look into specific sectors deeply and identify the tendencies, needs, challenges, and opportunities across value chains, to deliver what we describe as Value Chain Research. For routine research, we establish Indices for different aspects of social and economic life. The Baseline Study is also an important part of our services, and we conduct this with the purpose of providing an information base upon which to monitor and assess an activity's progress and effectiveness both during its implementation and after its completion. To measure things and issues in numbers, we also provide Quantitative Survey,developing and implementing a wide spectrum of survey designs.
We are a team of highly skilled professionals committed to delivering progress.
All such services, which we conduct for public institutions, businesses, and financial institutions, are only made possible by the valuable hands-on experience and skill of our team as well as our innovative and well-tested research methodologies. PMCG has a significant pool of high-caliber consultants across a vast range of topics. Having issued a variety of policy papers and around 300 periodic publications, our analytics range from artificial intelligence (AI) in Georgia to migration in Central Asia. The research that PMCG carries out brings tangible insights, laying the groundwork for enhanced policy-making.
Our achievements to date have been largely driven by our adeptness at blending international best practices and local expertise in every country in which we work. In particular, PMCG engages with leading regional experts to devise effective and sustainable research-based solutions suitable to the given context. This technique, which is both systematic and intricate, allows us to overcome hurdles and take full advantage of the opportunities presented to the variety of areas and indeed the countries we serve.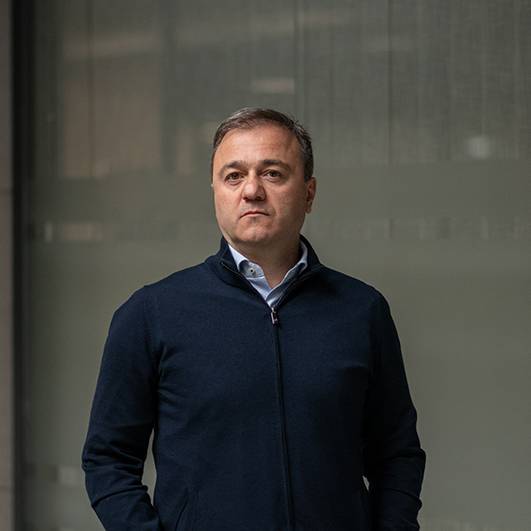 Aleksi Aleksishvili
Aleksi Aleksishvili, Chairman and CEO at Policy and Management Consulting Group (PMCG), has 20 years of working experience in the public finance and economic development policy sector as a high-level government official and the government adviser responsible for budget and financial policy, tax and customs policy reform, business climate improvement and doing business environment.

While working as Minister of Finance of Georgia between 2005 and 2007, he successfully conducted a series of reforms in the domains of public finance, tax and customs policy and administration as well as economic deregulation and liberalization domains. Notably, Georgia was ranked by the World Bank "Doing Business" survey as the world's top reformer country in 2005-10. Similarly, Georgia also rose from 132nd place to 18th in the ranking of "Ease of Doing Business" by the World Bank between 2004 and 2007.

As Minister of Finance, Aleksishvili conducted reforms in public finance management and tax and customs. As a result of comprehensive policy reforms, Georgia's GDP growth rate in 2005-2007 reached over 10% on average (2005 – 9.6%, 2006 – 9.4% and 2007 – 12.3%) while the country's FDI increased from USD 250 million in 2004 to USD 2.1 billion in 2007.

Aleksishvili has accumulated exceptional knowledge of development challenges. As the Chairman of the United Nations Commission of Sustainable Development (2005-2006), he has addressed issues related to energy, climate change, air pollution and industrial development, successfully adopted by the Commission and UN General Assembly.

Aleksishvili is a member of the Caucasus and Central Asia Advisory Group (CCAG) of the International Monetary Fund's (IMF) Middle East and Central Asia Department (MCD). He has advised numerous governments of countries such as Albania, Mongolia, Kosovo, Mozambique, Afghanistan and Kyrgyzstan to enhance their respective business enabling environments by providing valuable assistance and delivering specialized experience of a transitional country.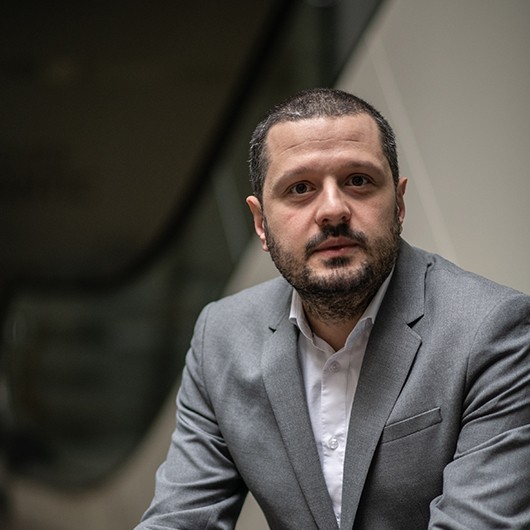 Giorgi Khishtovani
Dr. Giorgi Khishtovani is a Research Director at PMCG. He has more than 10 years of professional working experience in public, private and non-governmental sectors in Georgia and abroad. Before joining PMCG, Dr. Khishtovani worked as the Deputy Dean of Faculty of Business Administration and Economics at Tbilisi State University (2009-2011), as a Research Fellow at the University of Bremen (2011-2014), as the Head of Research at the Institute of Development of Freedom of Information (IDFI) (2015-2016) and as the Head of Department of Grants and Programs Administration at the National Science Foundation of Georgia (SRNSF) (2015-2017).

Dr. Khishtovani has extensive experience as a researcher, trainer, consultant and project manager within the framework of various international projects conducted by the World Bank, the European Union, the Council of Europe, UNDP, GIZ and the Federal Foreign Office of Germany.

Dr. Khishtovani also has a strong academic background. He holds a PhD degree in Economics from the University of Bremen (Germany). His PhD thesis covered the topic of the transformation of governance structures in Georgia between 2003 and 2012. Dr. Khishtovani also holds an LLM degree from the University of Trier (Germany), a Master of Science degree (MSc) in Economics and Social Sciences from the University of Trier (Germany) and a Bachelor's degree in Business and Law from the Georgian Technical University. Currently, Dr. Khishtovani is an Associate Professor and Head of Department of Finance at the Business School of Ilia State University.
Sign up for the news, job announcements, and events.
Paragraph block subscribe