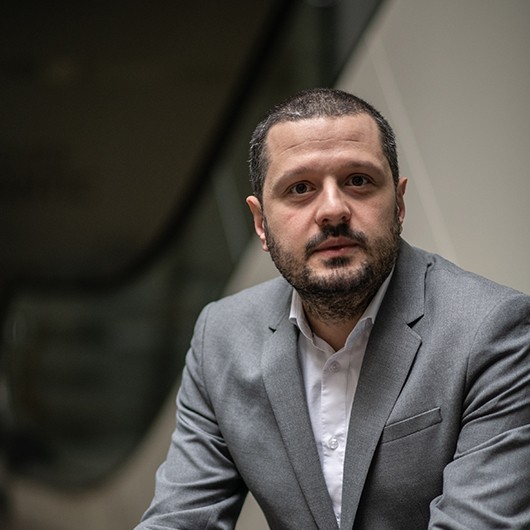 Dr. Giorgi Khishtovani is a Research Director at PMCG. He has more than 10 years of professional working experience in public, private and non-governmental sectors in Georgia and abroad.
Before joining PMCG, Dr. Khishtovani worked as the Deputy Dean of Faculty of Business Administration and Economics at Tbilisi State University (2009-2011), as a Research Fellow at the University of Bremen (2011-2014), as the Head of Research at the Institute of Development of Freedom of Information (IDFI) (2015-2016) and as the Head of Department of Grants and Programs Administration at the National Science Foundation of Georgia (SRNSF) (2015-2017).
Dr. Khishtovani has extensive experience as a researcher, trainer, consultant and project manager within the framework of various international projects conducted by the World Bank, the European Union, the Council of Europe, UNDP, GIZ and the Federal Foreign Office of Germany.
Dr. Khishtovani also has a strong academic background. He holds a PhD degree in Economics from the University of Bremen (Germany). His PhD thesis covered the topic of the transformation of governance structures in Georgia between 2003 and 2012. Dr. Khishtovani also holds an LLM degree from the University of Trier (Germany), a Master of Science degree (MSc) in Economics and Social Sciences from the University of Trier (Germany) and a Bachelor's degree in Business and Law from the Georgian Technical University. Currently, Dr. Khishtovani is an Associate Professor and Head of Department of Finance at the Business School of Ilia State University.