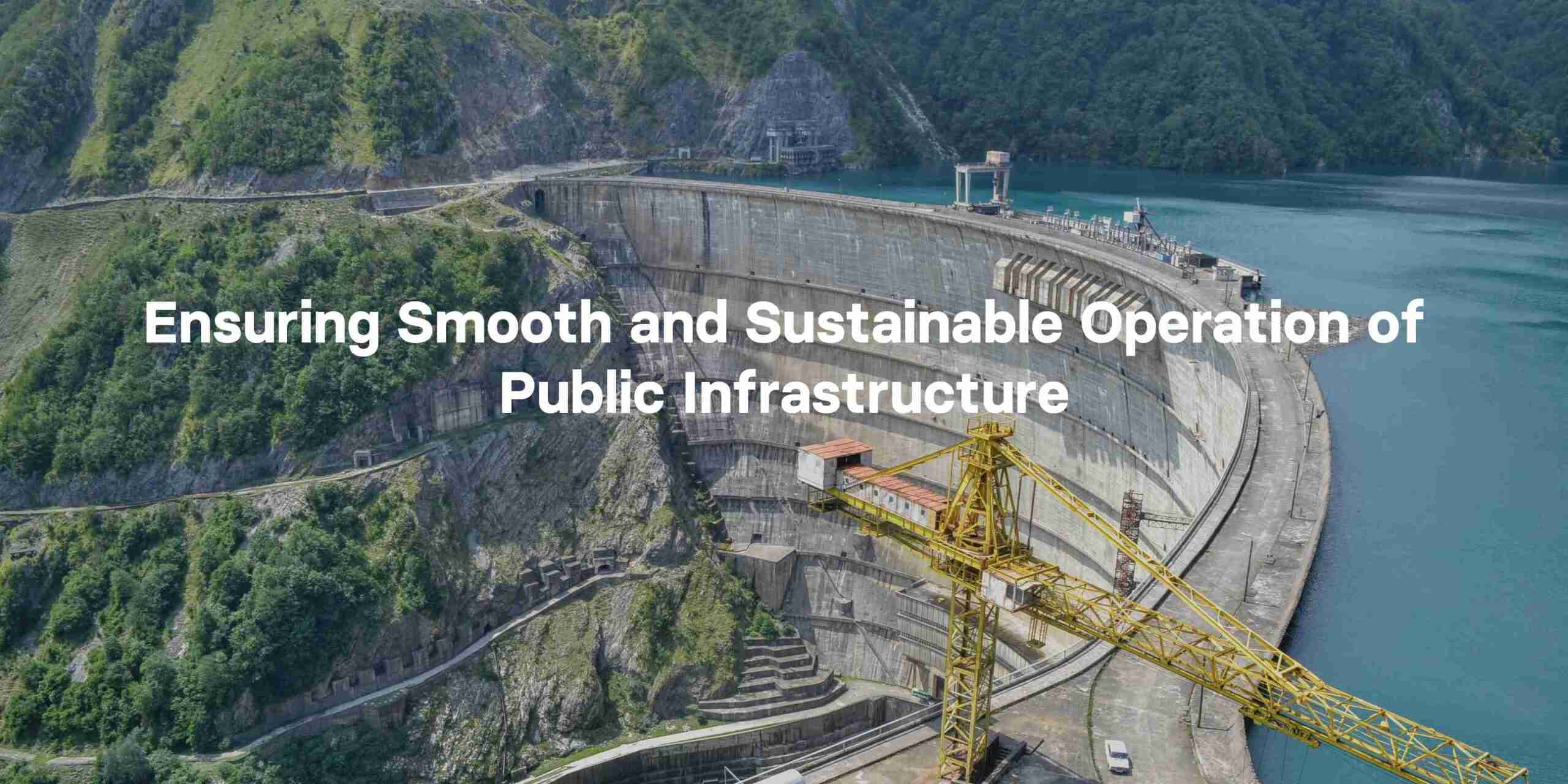 Quality infrastructure and easy access thereto boosts the well-being of communities and fuels economic growth. Enhancements to roads, dams, landfills, and energy facilities, among others, are key to the health and adequate living standards of citizens as well as business efficiency. Such improvements serve to save time, increase reliability, and enable the delivery of higher-quality services. However, many countries in transition continue to suffer from poor infrastructure.
Pertinently, PMCG works with municipalities, government agencies, and investors to modernize existing public infrastructure, and to provide innovative solutions in the establishment of new infrastructure.
Specifically, we develop Feasibility Study to ascertain the viability of infrastructure through assessing its technical, financial, institutional, and socio-economic circumstances. Using Environmental Analysis, we can also assess the effect of a given infrastructure project on the surrounding environment, including the impact on forestry, vegetation, flora and fauna, microclimates, and soil erosion. After doing so, we then suggest ways to mitigate any unwanted effects. With regard to the impacts of the given project on the population, PMCG conducts socio-economic studies of project areas and then prepares a Resettlement Policy. Based on Technical Due Diligence, we identify and mitigate potential infrastructure project risks, and ensure the project's financial robustness prior to a funding decision, by predicting its performance and revenue levels. Meanwhile, in order to maximize land-use efficiency and effectiveness, we prepare Land Use Plan, separating residential, mixed residential-commercial, commercial, industrial, touristic, protected, reserved, and special purpose land types, and accordingly developing necessary regulations.
To manage water systems better, we provide a Water Resource Planning service, taking into consideration the supply, demand, as well as quality of water, environmental protection, financial planning, and citizen engagement. Fee Estimation is also an important component of our services – we calculate gate fees for new transfer stations, landfills, and other infrastructure to ensure their sustainable operation. Elaborating Plant Concept and conducting Hydraulic Consulting are also essential parts of our engineering services.
We also provide Permit Management with respect to infrastructure construction, while we also offer Asset Management for all public infrastructure assets. Routinely, we elaborate a comprehensive, consistent, and systematic approach to manage a given project's Health and Safety system. Most importantly, we conduct Construction Supervision services to monitor the construction processes, and ensure compliance with health and safety regulations.
We are a team of highly skilled professionals committed to delivering progress.
The provision of all such services is only made achievable by the valuable hands-on experience and skill of our team, and the substantial pool of high-level engineers and consultants we can call upon. Having provided Engineering Consulting services across a wide range of areas, including solid waste management, water supply and wastewater treatment, roads and highways, spatial planning, and tourism, our contribution has spanned solar energy production analysis to the enhancement of communal infrastructure. For instance, almost every big city and small town in Georgia has benefited from our projects, gaining modern and improved water supply systems and other vital infrastructure.
4 Oct 2021

The Telavi water supply project will be implemented under the Sustainable Water Supply and Sanitation Sector Development Program. The water supply system of the city was initially developed in the 1930s after which fundamental reconstruction was undertaken in 1966. However, no major measures have been implemented since then, except for some partial rehabilitation works in 2006-2008 and 2014–2017.

17 Dec 2021

The purpose of the project is to enhance balanced spatial and economic development of Batumi City Municipality in Georgia. The proposed solutions should cover the planning of new developments, maintaining historical values and cultural heritage, rehabilitation and reconstruction of degraded areas, and interconnection of various parts of the city.

8 May 2020

The project aims to assess the viability of developing a 50 MW floating photovoltaic (PV) project on the surface of the Enguri reservoir.
In order to attain our goal, we will conduct a scoping study and prepare the preliminary design for the PV project.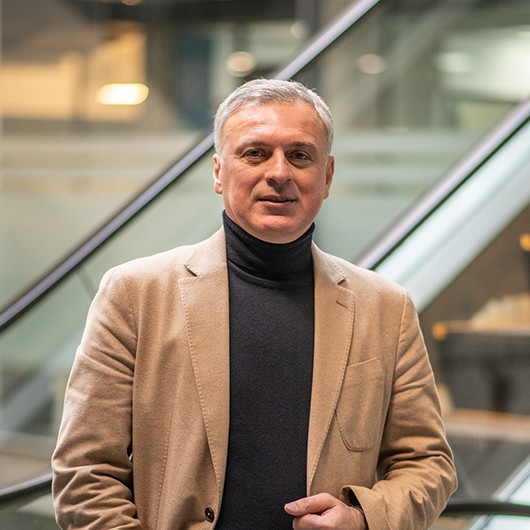 Zviad Kharebava
Infrastructure Development Director
Dr. Kharebava is Business Sector Consulting Director at PMCG. Benefiting from 15 years of impressive experience, he plays crucial role by expanding the company's business sector portfolio. He joined the company in 2013 and has since brought valuable partners to PMCG through supporting key clients in infrastructural, hydro power and agricultural projects by providing plans of business development, fundraising and investment.

His vast expertise in this field allows him to coordinate mergers and acquisitions, market entry and strategic development processes at a high level.

He previously held the position of General Director at Sakhydroenergomsheni Inc. supervising rehabilitation works on Enguri Georgia's largest hydro power plant, funded by EBRD. Dr. Kharebava also managed the construction and rehabilitation works of water supply and gas pipeline systems, as well as riverbank fortification and tunnels. As CEO at Kala Capital LTD, he was identifying investment opportunities in real estate, energy and financial sector development, negotiating with equity partners and financial institutions to obtain investment for project implementation.

Away from the private sector, Dr. Kharebava has gained important experience in the public sector. As Advisor to Prime Minister of Georgia on Economic Issues he worked with the relevant ministries on developing economic reforms focused on business environment development in Georgia. Consequently, and after overseeing the privatization process, the World Bank reports on "Doing Business" named Georgia as the fastest reforming country in the world.

Dr. Kharebava gathered in-depth knowledge and experience of simplifying licensing procedures, standardization and certification regulation and in coordinating the Poverty Reduction Program in Georgia during his time serving in the position of Director of Economic Policy Departments at the Ministry of Economic Development of Georgia (MoED).

His academic background is similarly impressive. Dr. Kharebava holds a BS and MS in Applied Mathematics from Georgian Technical University (Tbilisi, Georgia), is an Aspirant from A. Razmadze Mathematics Institute of the Georgian Academy of Sciences (Tbilisi, Georgia), and has earned an ME and PhD from North Carolina State University (Raleigh, NC, USA). He is the author of six publications and has won numerous international grants and awards.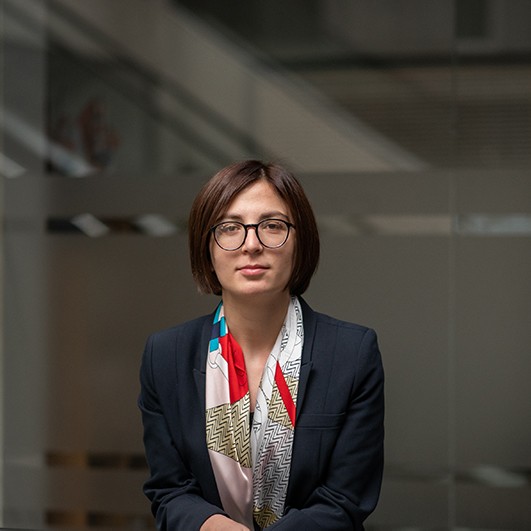 Salome Napetvaridze
Project Management Unit Director
Mrs. Napetvaridze is a project manager at PMCG, responsible for developing projects, coordinating and communicating with project partners, consultants and beneficiaries, and undertaking market research and analysis. She joined our team in 2016 as a project officer and since then has enhanced and developed the skills necessary for project management. Prior to joining us, she …
Continued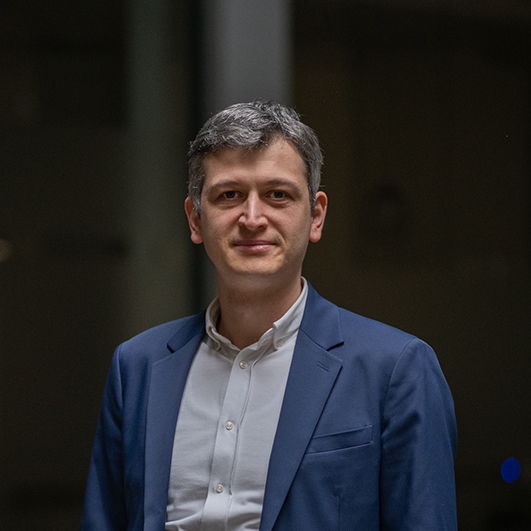 Roni Kvatchadze
Consultant, Energy, Environment and Finance Management
Mr. Roni Kvatchadze is an Energy, Environment and Finance Management Consultant at PMCG. He is responsible for planning and implementing projects related to the waste management and energy sectors, for fundraising and collaborating with partners, clients and international development organizations, as well as anticipating, analyzing and managing the company's diverse policy issues and campaigns in …
Continued
Sign up for the news, job announcements, and events.
Paragraph block subscribe