Contributing to Improving Air Quality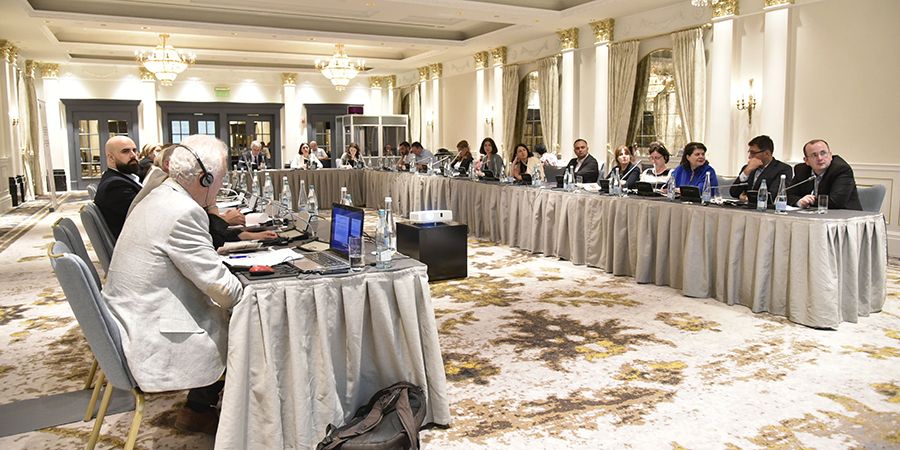 8.08.2022
On July 28, PMCG supported a workshop organized by the EU and the Ministry of Environmental Protection and Agriculture of Georgia as part of the project "Support to Environmental Protection and Fight Against Climate Change in Georgia."
The event aimed to kick-off the work of the interagency commission on air quality improvement in Georgia, gathering officials from state agencies and municipalities.
Minister of Environmental Protection and Agriculture of Georgia, Mr. Otar Shamugia, launched an initiative to develop ambient air quality management plans to improve air quality at the local level and emphasized how additional efforts and relevant policies would be needed to tackle air pollution challenges locally in line with European experience and with the involvement of all interested parties.
During the meeting, the current situation and challenges in terms of air pollution in the target cities (Tbilisi, Batumi, and Rustavi), EU policy on air quality and the national system of air quality management, as well as future plans in air quality management, were all discussed.
"The sources of atmospheric air pollution are manifold. Solving the issue requires a complex approach and active cooperation between state agencies. In recent years, a number of important measures have been carried out with the active involvement of state agencies, which have had a positive impact on the improvement of ambient air quality. Among these measures are the tightening of state control of fuel quality, the restoration of mandatory technical inspection of vehicles, the technical improvement of public transport, the control of the regulation of emissions from the industrial sector, and the increase of sanctions in cases of environmental pollution,"

said Otar Shamugia, Minister of Environmental Protection and Agriculture.
The meeting ended with an agreement being reached to establish three working groups for the Tbilisi Agglomeration, the Black Sea Zone (Batumi), and the Central Zone (Rustavi) to examine air quality issues, to propose potential measures to address the problems identified, and to report to the commission in time for its next meeting (planned for March 2023).
PMCG will provide local and international expertise at every stage and in every aspect of the project, which aims to improve the health and well-being of the Georgian population, to promote climate change adaptation activities, and to support the Government of Georgia in developing sustainable regulations and strategies.