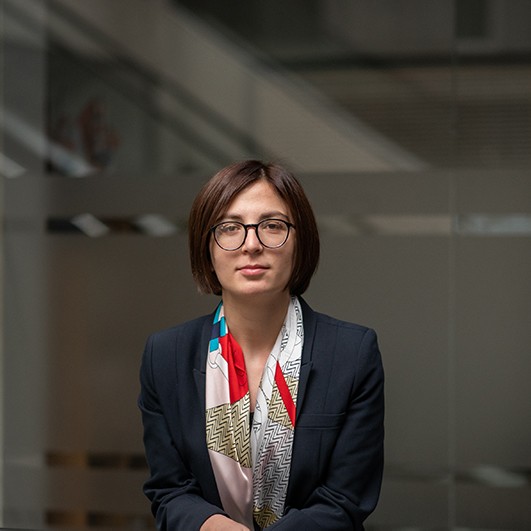 Mrs. Napetvaridze is a project manager at PMCG, responsible for developing projects, coordinating and communicating with project partners, consultants and beneficiaries, and undertaking market research and analysis.
She joined our team in 2016 as a project officer and since then has enhanced and developed the skills necessary for project management. Prior to joining us, she successfully completed internships in the Department of Fiscal Forecasting at the Ministry of Finance, and at the construction-repairing materials production company LEA Development.
Ms. Napetvaridze holds a master's degree in economics from the International School of Economics at Tbilisi State University, and a bachelor's degree from Javakhishvili Tbilisi State University. She is fluent in Georgian and English languages.