Governance and Local Accountability (HOVERLA) Activity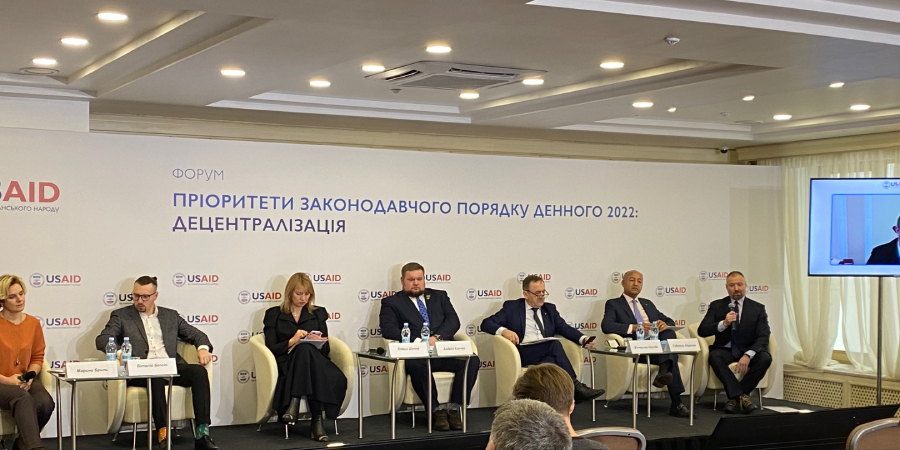 Eastern Europe and Balkans;
The objective of the project is to support Ukraine to acquire technical assistance services to advance self-reliant local governance including legislative reforms, participatory strategic planning methodologies, service improvement, local economic development, civil society engagement, and capacity building of sub-national government entities.
The key objectives of the project are as follows:
Objective 1: Making Ukraine's system of local self-governance more institutionalized and effective
Objective 2: Making sub-national governance more self-reliant
Objective 3: Having citizens play an increasingly influential role in local governance processes
PMCG will implement land-management-related activities under Objective 2, including but not limited to land registry processes, spatial planning, asset management, and strategic planning.
In order to achieve its objectives, PMCG will undertake the following activities:
Identify gaps and challenges in the management of territorial community land, assets and resources;
Build the capacity of relevant sub-national government staff and local government associations in land and asset management, and strategic and spatial planning;
Coordinate with relevant HOVERLA staff to link land management with economic development initiatives and service delivery;
Assist with the digitization of asset management processes and procedures; and
Review and provide analysis on relevant (national and sub-national) legislation.
In addition, PMCG will be engaged in other cross-cutting activities including but not limited to local economic development, asset management, own source revenue, and environmental impact assessment.