Towards a Sustainable, Diverse and Safe Media Sector in North Macedonia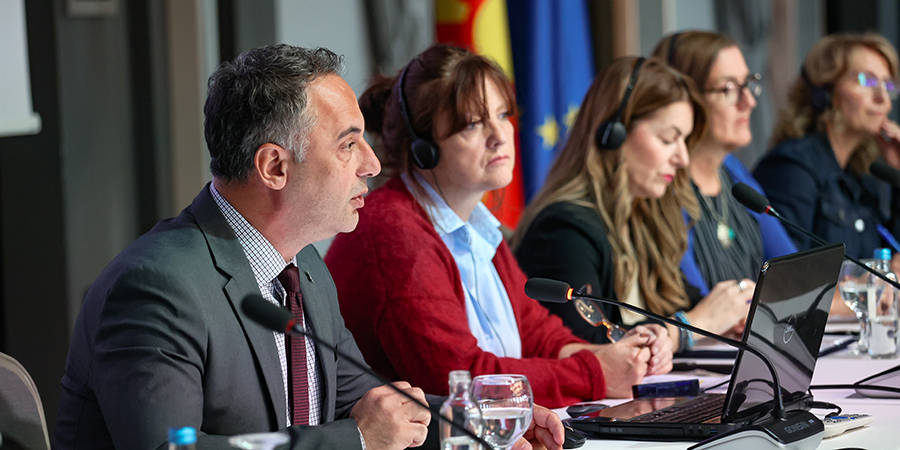 Workshop on Media Reforms
On October 12-13, a workshop on media reforms was conducted in Skopje, the Republic of North Macedonia as part of the EU-funded project "EU for Freedom of Expression: alignment of National Media Legislation with EU acquis and media standards." Notably, the event was organized by B&S Europe along with EVOLUXER and PMCG, together with the Delegation of the European Union and the Ministry of Information Society and Administration.
In particular, the aim of this workshop was to foster comprehensive discussion on the evolving landscape of media and the digital realm. Moreover, it sought to address the associated challenges confronting journalism and media outlets. Furthermore, the workshop set out to identify pathways for media reforms in the Republic of North Macedonia. Overall, the underlying objective of such activities is to align national legislation with the European Commission's latest regulations—specifically, the European Media Freedom Act and the Digital Services Act. In addition, the guidelines and recommendations of the Council of Europe and other international organizations are taken into account too.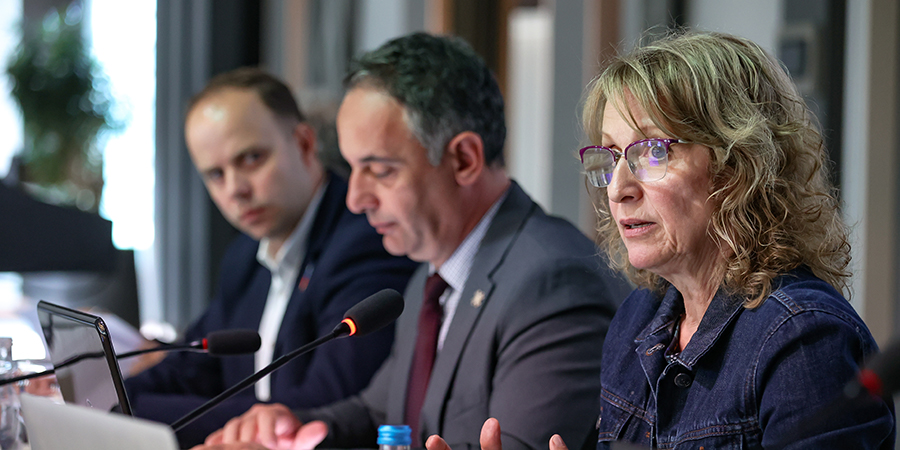 Representatives from all media sectors, CSOs within the media domain, and various relevant institutions and bodies attended the workshop, as did independent experts. Within the vibrant discussion, a plethora of insights and suggestions emerged regarding the direction of media reforms in North Macedonia. Key issues discussed included: the competitiveness, sustainability, and plurality of the market; the social and economic status of journalists; advancing media pluralism – models for financing content creation and bolstering quality journalism and news coverage; and combatting online harms – an overview of the EU's regulatory framework, national strategies, and initiatives, and suggestions for enhancing their efficacy.
"The workshop played a significant role in enhancing the media landscape in North Macedonia. This event marked a crucial part of the second phase of the 'EU for Freedom of Expression' project, aiming to align national media legislation with the EU acquis and European media standards. I was thrilled to have the opportunity to contribute to the discussions on enhancing the legal framework to protect journalists' social and labor rights within the North Macedonian media legislation. The collective expertise and insights shared at this workshop have paved the way for a stronger, more resilient media sector, ultimately benefiting the citizens and democracy of North Macedonia."

outlined Dragan Sekulovski, key expert on media law, and executive director of the Association of Journalists of Macedonia.
Drawing from the findings showcased in the workshop and the ensuing discussions and suggestions from participants, the expert team will, over the next two months, formulate recommended revisions to the media legislation. Coupled with corresponding analyses, these will lay the foundations for subsequent discussions focused on further legislative amendments.