PMCG Hosts 22nd International Society for Performance Improvement (ISPI) EMEA Conference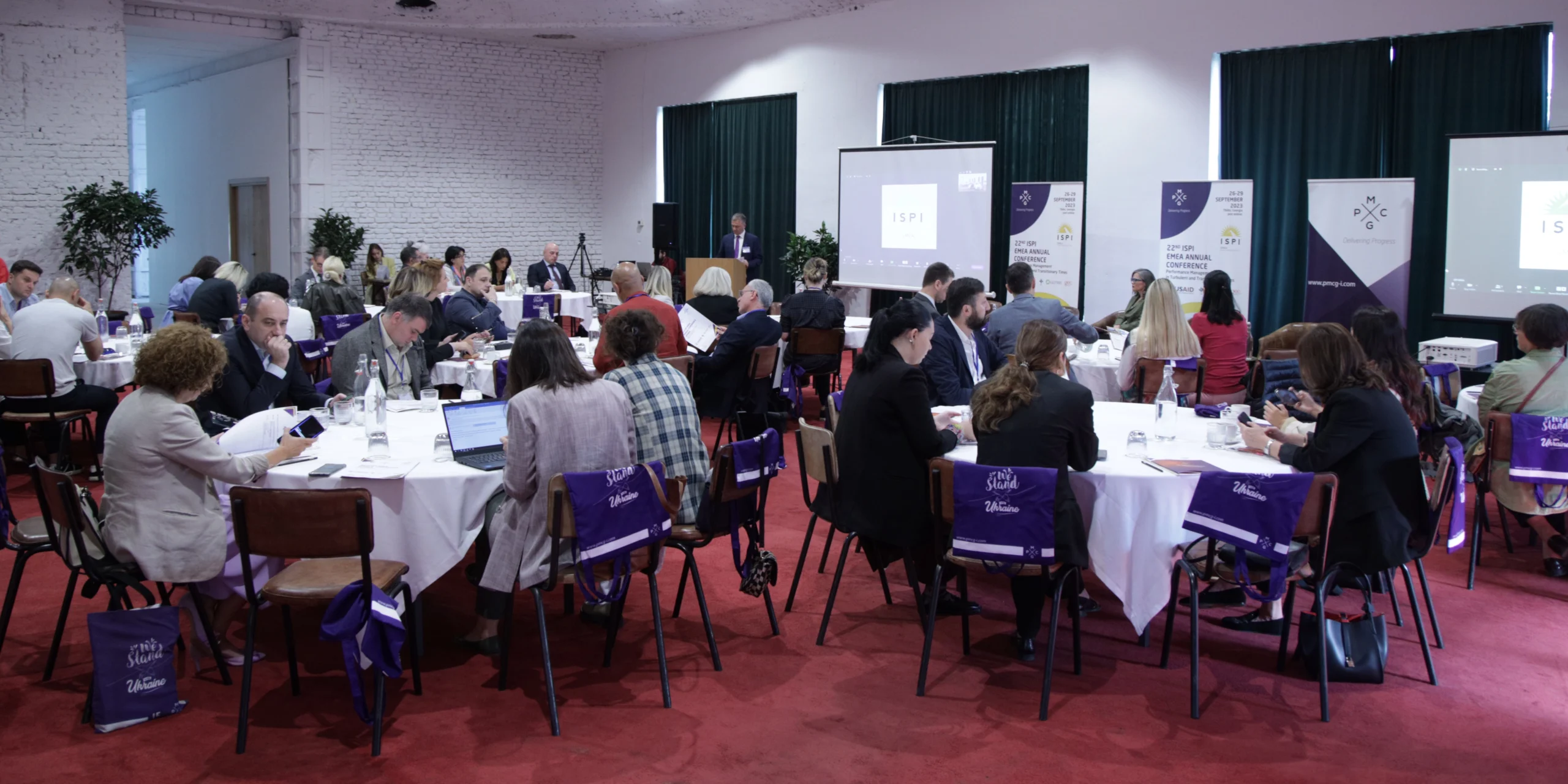 13.10.2023
On September 26-29, PMCG hosted the 22nd International Society for Performance Improvement (ISPI) EMEA 3-day Hybrid Conference. Of note, the theme of this year's event was "Performance Management in Turbulent and Transitionary Times." Essentially, this year's conference was focused on optimizing performance in dynamic and uncertain times. Indeed, in a rapidly changing and disruptive world, organizations face challenges in enhancing their performance across various sectors and industries.
The event was opened by: Aleksi Aleksishvili, CEO and Chairman at PMCG; Amy Stenoien, Director of Program Office at USAID Georgia; and Carol M. Panza, President at ISPI EMEA.
"In the face of ongoing turbulence, caused mostly by the pandemic and a brutal war in Ukraine, finding effective solutions for supply chains, transport, logistics, energy, and other areas is paramount. It is imperative to move beyond ad-hoc approaches and to focus on innovative strategies. The key here lies in identifying specific, targeted steps to achieve transformation," explained Aleksishvili.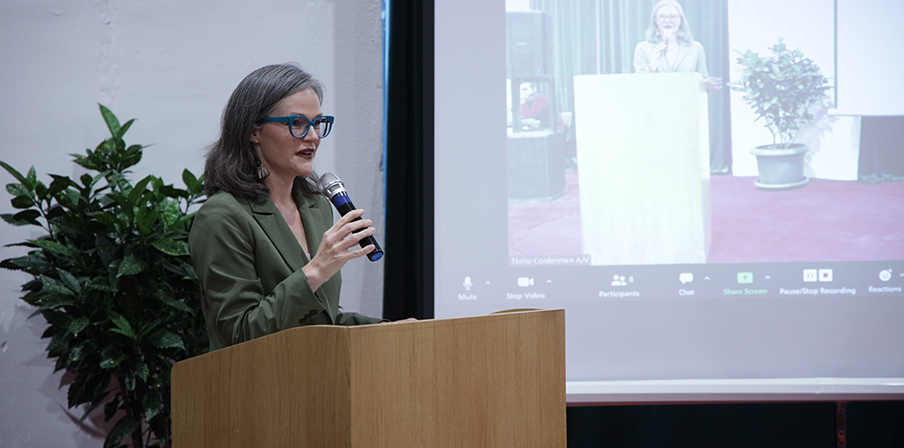 ISPI EMEA Conference Panel Discussions
On the conference, first day, the opening panel discussion was titled: "Performance Improvement in Turbulent and Transitionary Times in Public and Private Service Delivery." Here, esteemed speakers included: Andrew Kaizer, Founder and President of Kaizen (a Tetra Tech company); David Dzebisashvili, HICD Program Manager at USAID Georgia; George Simongulashvili, Partner at GEC Consulting; and Jose Miguel Santos Gonzales, CEO at Georgia Global Utilities. Meanwhile, the session was skillfully moderated by Natia Zedginidze, Head of the Management School at Kutaisi International University (KIU).
"It was a real pleasure to be at the ISPI EMEA regional conference in Tbilisi and many thanks to PMCG and ISPI EMEA for putting this on. It was a really interesting conversation, and I really enjoyed hearing some of my fellow speakers on the panel on the changes that are necessary during disruptive times and how difficult it is for leaders and organizations to adapt during them. So, it was great to have this opportunity to speak to other organizations and entities and it was great to see how many people had taken time out of their busy schedules to be there and to take part in this event. I'm really happy that PMCG and other sponsors took it on and led the conference," said Kaizer.
The second day's panel discussion was titled "Performance Improvement and Transitioning to a Green Economy." Speakers on this occasion were: Kamel Bouhmad, Deputy Country Director at ADB in Georgia; Giorgi Cherkezishvili, Head of Secretariat of the Investors Council at the EBRD; David Advadze, Head of the Division of Sustainable Development Promotion at the Ministry of Economy and Sustainable Development of Georgia; Maia Melikidze, Executive Director at the Georgian Renewable Energy Development Association (GREDA); and Archil Kokhtashvili, Head of the Electrical Regimes and Analytics Department at the Georgian State Electrosystem. In addition, the enlightening discussion was moderated masterfully by David Tsiklauri, Private Sector Development Advisor at USAID Georgia.
Thereafter, the third day's panel discussion was titled "Supply Chain Resilience." For this discussion, the speakers were: Gabriel Abraham, Chief of Party at the USAID Governance and Local Accountability Program (Hoverla); Iain Rawlinson, Chief Commercial Officer, APM Terminals Poti, Poti SeaPort Corporation; and Olesya Zaluska, Chief of Party at the USAID Competitive Economy Program in Ukraine (CEP). Moreover, the discussion was expertly moderated by PMCG's Aleksishvili.
Crucially, representatives from both the public and private sectors attended the conference, and engaged valuably in the panel discussions and briefing sessions.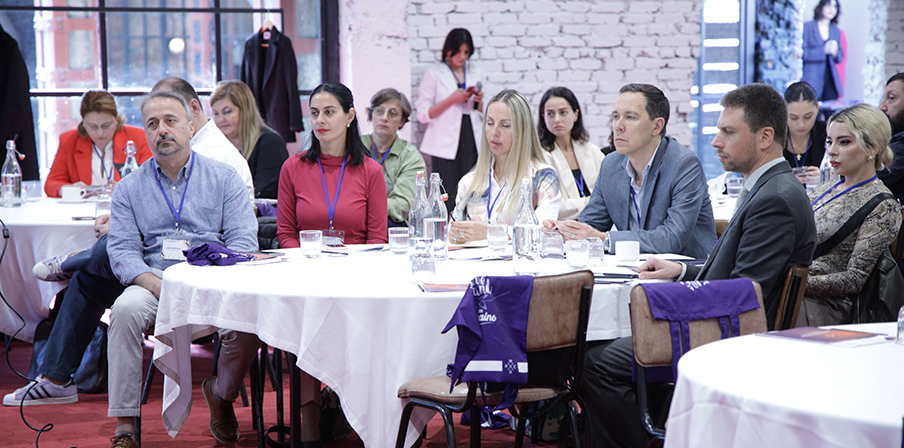 About the ISPI EMEA
Established in 1962, the International Society for Performance Improvement (ISPI) is a world leader in enhancing individual and corporate productivity. Furthermore, it is renowned for boosting overall performance outcomes in professional settings. Notably, with over 10,000 members spanning nearly 50 countries, the ISPI spearheads positive change. Since 2001, the ISPI EMEA Network has united executives and professionals from diverse backgrounds and regions. Significantly, it fosters a culture of collaborative learning, knowledge sharing, and mutual growth.