Presenting a New Regional Waste Management System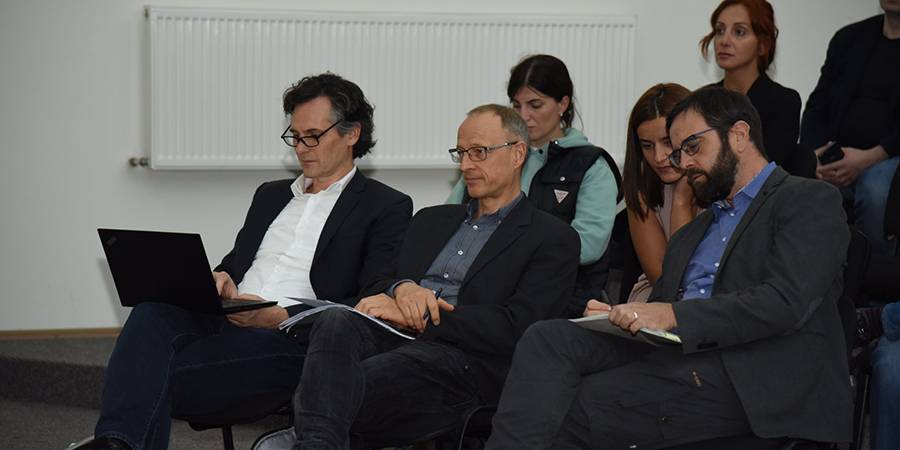 4.11.2022
On October 11, PMCG participated in a regional working group meeting in Samegrelo-Zemo Svaneti, held as part of the project "Integrated Solid Waste Management Programme II, Kakheti and Samegrelo-Zemo Svaneti Regions, Georgia."
Giorgi Shukhoshvili, Director of the Solid Waste Management Company of Georgia (SWMCG), representatives of the KfW Development Bank, and representatives of Samegrelo-Zemo Svaneti municipalities attended the event.
During the meeting, we presented a new waste fee calculation model to representatives of municipalities, created as part of the project, and discussed each cost category included in the model. In addition, we presented an actual cost breakdown and calculated the waste fee for each municipality.
The waste fee model is expected to allow the SWMCG to determine a "gate fee" for municipalities, allowing them to cover the operating costs of the landfill and to contribute to the financial sustainability of the system. The fee represents the amount paid by the municipality to a landfill operator to dispose of 1 ton of waste. The model also allows municipalities to estimate the municipal costs of waste collection and street cleaning.
During the project, municipalities were provided with waste management equipment such as trucks, waste containers, and uniforms. Thus, we calculated the type and quantity of equipment needed for the municipalities, based on which the SWMCG purchased and delivered them to municipalities.
After the successful completion of the project, the SWMCG and the local municipalities will be able to operate efficiently and maintain the new facilities and equipment. Ultimately, the overall purpose of the ISWM Program II is to establish environmentally- and hygienically-sound integrated solid waste management systems that are in compliance with EU standards, as agreed in the Association Agreement signed between Georgia and the EU in 2014.
8 May 2020

PMCG recently started the implementation of an accompanying measures consultancy service, as part of the ISWM program II for two regions of Georgia, namely Kakheti and Samegrelo-Zemo Svaneti. The program entails the construction of regional sanitary landfills and transfer stations, the closure of existing landfills, the extension and improvement of street sweeping, waste collection and waste transport, as well as pilot projects in recycling and composting.