Developing Statutes for Tourism and Food Industry Clusters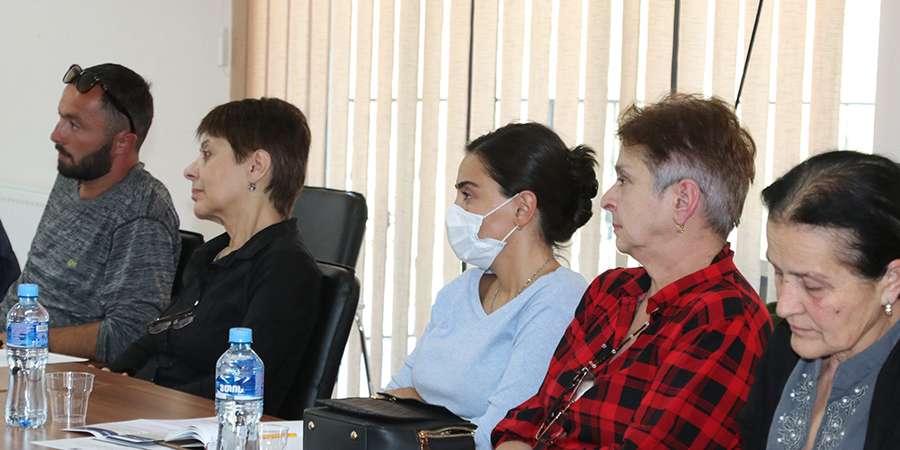 17.10.2022
On September 30 and October 1, we held workshops with representatives of the tourism and food industry sectors from Oni Municipality, as part of the project "Economic Development of Oni Municipality via Business Clusters Creation and Investment Attraction" implemented under the European Union (EU) initiative "Mayors for Economic Growth."
The goal of the workshops was to elaborate statutes for tourism and primary and processed food products clusters, in which goals and tasks, organizational structures, and cluster membership rules were all to be set out. The project team also gave a presentation on the project activities already implemented as well as those planned for the future, and outlined not only the benefits of business clusters but also the procedures for the selection of cluster managers.
"Engagement in the creation of clusters will represent a significant boost for the private sector of Oni Municipality, as we will then be better equipped to cooperate and develop in the future by joining forces. I believe that this novel approach in Oni Municipality will support the implementation of many successful projects, especially when Racha is a priority region for international and local development organizations. The mentoring process supports awareness-raising and finding the best ways to solve problems. The project will be beneficial for entrepreneurs wishing to develop in Oni Municipality in an environment of healthy competition,"

said Megi Gutashvili, a representative of the tourism sector in Oni.
"The workshops clearly revealed the importance of unification of farmers from diverse sectors to work toward common aims. We have certain theoretical knowledge about the initiative but lack experience. However, the meeting demonstrated a shared motivation that gives us hope. As I see it, the cluster will motivate development among its members. I wish for this opportunity to bring about successful practice and experience and that Oni Municipality can evolve as a hub for exchanging experiences,"

said Giorgi Beruchashvili, a beekeeper.  
As part of the project, PMC Research Center (PMC RC) has conducted diagnostic studies of the following four clusters: primary and processed food products; tourism; light industry; and construction. After the presentation of a study in August 2022, the first two clusters ("primary and processed food products" and "tourism") were prioritized by representatives of related institutions based on the respective evaluation matrix.