Supporting Organizational Development in the Non-Profit Budgeting Process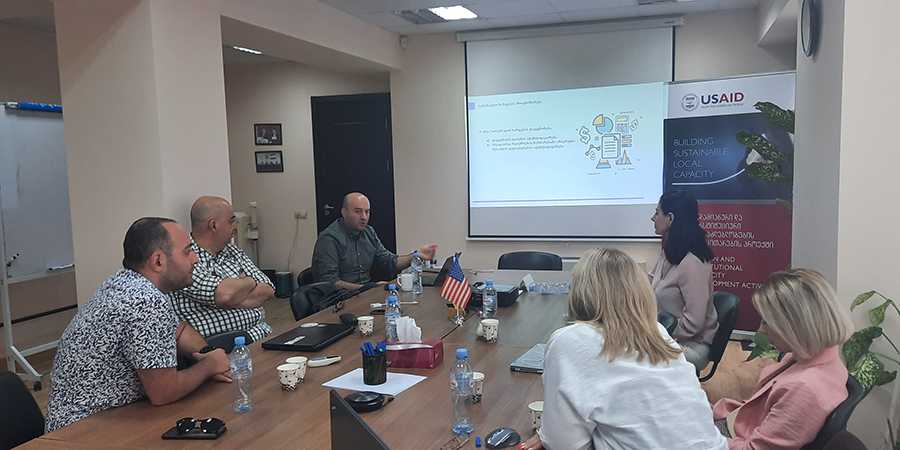 19.09.2022
We recently completed a project entitled "Executive Roundtable (ERT) Session on Non-Profit Budgeting Process," carried out by the USAID HICD Activity and implemented by the Kaizen, Tetra Tech company, aiming to facilitate collaboration, collective learning, and organizational development in the non-profit budgeting process with a cohort of selected organizations, including the Georgian Young Lawyers Association (GYLA), the Georgian Institute of Politics (GIP), and the Georgian Association of Social Workers (GASW).
In the course of the project, we delivered the HICD Center of Excellence's executive roundtable (ERT) sessions on non-profit budgeting process with a group of the above-mentioned organizations. During the sessions, working group member organizations developed non-profit budgeting processes tailored to their respective organizations and increased knowledge of non-profit budgeting best practices.
"During the coaching sessions, we developed the budgeting policy and procedures to be presented to the board of directors with the five forms/annexes including organizational budget, cash-flow, budgeting calendar, budget execution report, and changes in the budget,"

said Giorgi Mirzashvili, Financial Manager, GYLA.
More precisely, participants drafted the operational budget for the organization, prepared the zero-based budget document, and developed a document on cash-flow forecasting and budget corrections. The sessions also included coaching working group members to pilot new initiatives, processes, and changes in their respective institutional settings.
As part of the project, we also developed recommendations for further steps and devised lessons learned from piloting, to be stored in the Center of Excellence repository.
"Most of the non-profit organizations in Georgia are dependent on donor funding and the budgets they develop are mostly project-based. The coaching sessions helped non-profit organizations to develop organizational budgets, enabling them to track their revenues and expenses and decrease the chances of an activity or program being stopped simply because of a money shortage. The organizational budget for non-profit organizations serves as a guide towards realizing the good financial health of a company and acts as a way of achieving financial sustainability,"

said Natia Kaldani, project manager at PMCG.