SID-Washington 2022 Annual Conference in Washington, DC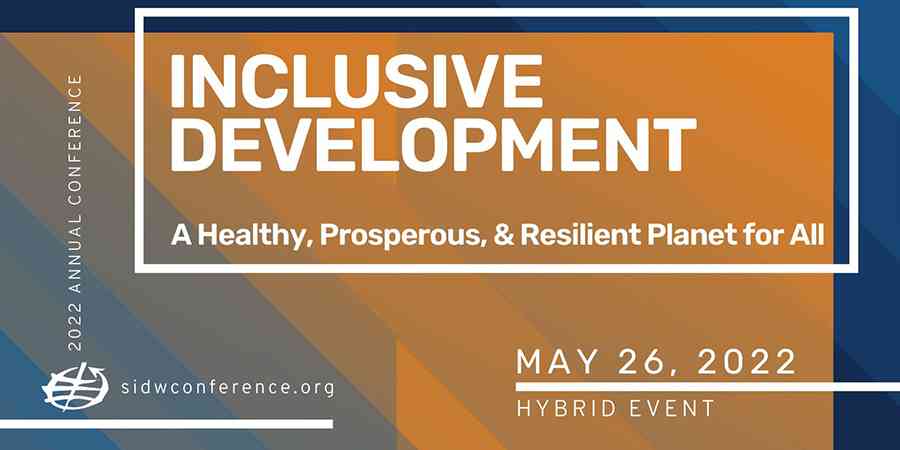 27.05.2022
On May 26, we participated in the Society for International Development – Washington (SID-W) 2022 Annual Conference, which was focused on the theme of "Inclusive Development: A Healthy, Prosperous, & Resilient Planet for All."
PMCG was a proud supporter of the SID-W 2022 Conference, while joining hundreds of other international development professionals from all sectors of development, including NGOs, contractors, the private sector, consulting firms, government agencies, universities, small businesses, large corporations, international development organizations, and anyone else engaged in international development.
The SID-W Annual Conference has been a Washington, DC tradition for development professionals for over 25 years. This year, the hybrid conference brought together representatives of international development organizations from around the globe to share and discuss new trends, ideas, or challenges, as well as to learn from each other.
United States Agency for International Development (USAID) administrator Samantha Power delivered the opening remarks and outlined the development priorities of the administration, highlighting a shift toward locally-led development and focusing on disaster relief and humanitarian assistance efforts, as well as programming aimed at increasing resilience, and addressing climate change, food security, poverty, and health.
The conference included sessions on various topics including health, climate change, peace and security, democracy and governance, economic growth, development finance, diversity, equity, inclusion, accessibility (DEIA), cybersecurity, food security, locally-led development, and innovation. It also involved keynotes, fireside chats, panels, and workshops continuing the conversation on cross-cutting intersectional issues that practitioners in international development face today.
"The event was a great opportunity to connect with the international development community, represented by a wide range of international development actors, which included some of PMCG's existing partners as well as new acquaintances representing companies with shared interests and similar or complementary capabilities. PMCG's participation in the conference gave us new insights into the priorities and new strategic approaches of such key development institutions as USAID, Millennium Challenge Corporation (MCC), and U.S. International Development Finance Corporation (DFC). This understanding will inform our future programming and business development efforts. In addition, we will engage with new potential partners with whom we connected at the conference to discuss opportunities for cooperation,"

said Ketevan Shubitidze, Business Development and Operations Manager at PMCG.
PMCG sponsored the conference and was represented at a booth in the exhibition hall. Moreover, we shared capability statements, annual reports, and company-branded promotional materials with visitors.