Presenting Sector and Value Chain Analytics of Georgia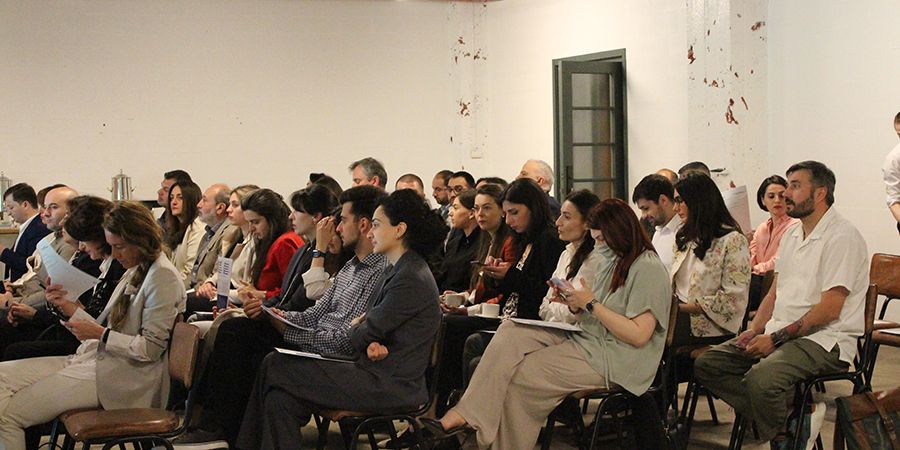 23.05.2022
On May 23, PMC Research Center (PMC RC) in association with ISET Policy Institute under the USAID Georgia Economic Security Program (GESP) conducted a presentation of the final report of the project entitled "Sector and Value Chain Analytics."
The analytical report – the sixth of its kind – provides an analysis of economic trends in 2021, as well as picking out challenges and opportunities (in local, regional, and global contexts) across selected value chains within six sectors to improve evidence-based decision-making via the provision of quality information and analytics. The specific sectors chosen are tourism, creative industries, light manufacturing, shared intellectual services, solid waste management and recycling, along with cross-cutting sectors.
The analysis of trends in travel services revealed that it had been the value chain hardest hit by the pandemic. However, it must be noted that both the accommodation and food service value chains experienced a significant recovery in 2021. As for creative industries, this sector has been markedly affected by the pandemic, while the media content production and post-production value chain has experienced contraction across all indicators and is yet to recover. The aggregate sector of information and communication technology (ICT), in contrast, has not only recovered but even partially surpassed its pre-2020 levels.
Regarding the light manufacturing sector, the analysis reveals that the turnover in all value chains demonstrated positive nominal growth in 2021 compared to 2020, with the highest growth observed in the furniture inputs value chain (52.7%). Furthermore, turnover for the solid waste management and recycling sector also increased by 44.3% (after declining by 6.6% in 2020). Last but not least, in 2021 all cross-cutting value chains experienced considerable growth, despite the loosening of pandemic-related restrictions being expected to have a negative effect on ICT and e-commerce, which might hint at the shift toward a digital economy (that was caused by the restrictions imposed in 2020) becoming permanent. However, pent-up demand in 2021 could also be a key reason behind this increase.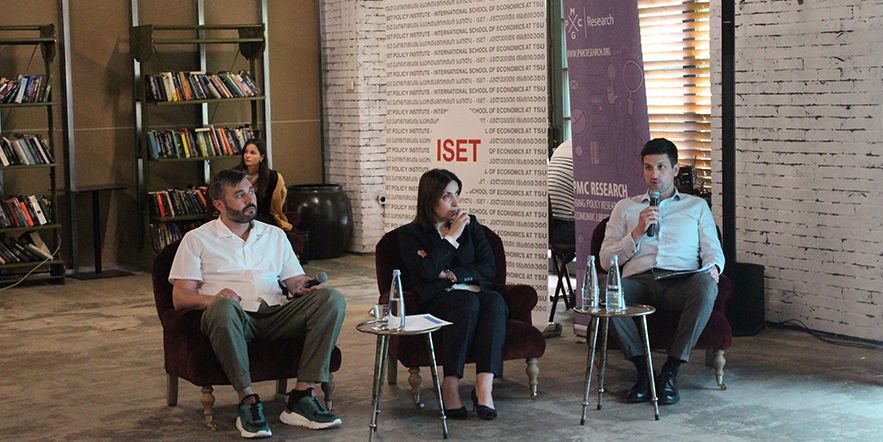 During the event, the Gastronomic Association of Georgia, the Georgian Tourism Association, the Georgian Heritage Crafts Association, the E-Commerce Association of Georgia, Voice of E-Commerce, the Georgian Construction Materials Cluster, the Georgian Furniture Cluster, the Waste Management Association, the Human Resources Management Professionals' Association, and the Georgian Federation of Professional Accountants and Auditors all presented the findings of the report specific to their sectors, while consultants of PMC RC and ISET moderated.
"Preparing such reports, on the one hand, strengthens the public interest in the industries, and on the other hand, with access to statistics, helps businesses to make rational and favorable decisions and, consequently, to grow,"

said Tamo Gogolashvili, Head of Voice of E-Commerce.