Discussing Digital Transformation in the Public Sector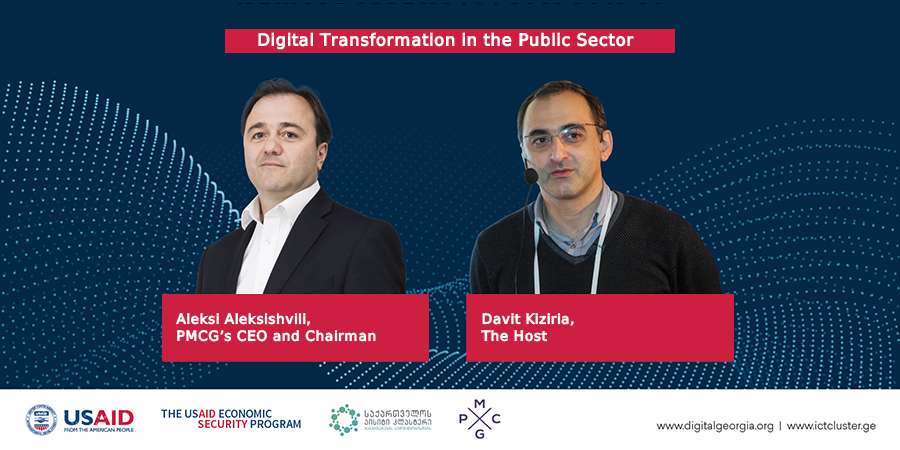 21.05.2022
On May 24, PMCG's CEO and Chairman, Aleksi Aleksishvili, participated as a guest speaker at an event entitled "Digital Transformation in the Public Sector," where he discussed digital transformation, the critical impact this is having already and the effects it will have in the future, and the role of the state in this process.
The event was part of a series under the project entitled "Digital Transformation Talks," which is being implemented by the ICT Cluster of Georgia and is supported by the USAID Economic Security Program.
"Digitalization has been one of the main topics of discussion for the whole world for many decades now. It is changing everyday life while affecting countries as a whole and their organization too. Even though itstarted out as a way of making life more cost-effective and efficient, it is now one of the main prerequisites for the development of countries, public and private sectors, societies, and other groups,"

said Aleksishvili.
During the event, Aleksishvili talked about how digitalization is transforming reality, outlined what challenges and opportunities developing countries might have, how the COVID-19 pandemic has affected this process, the future of working digitally, and critical competencies or knowledge therein.
Davit Kiziria, Member of the Board of the ICT Cluster of Georgia and Co-Founder of the Digital Transformation Consortium, hosted the event.