Presenting a Study of the Needs of Ukrainian Refugees in Georgia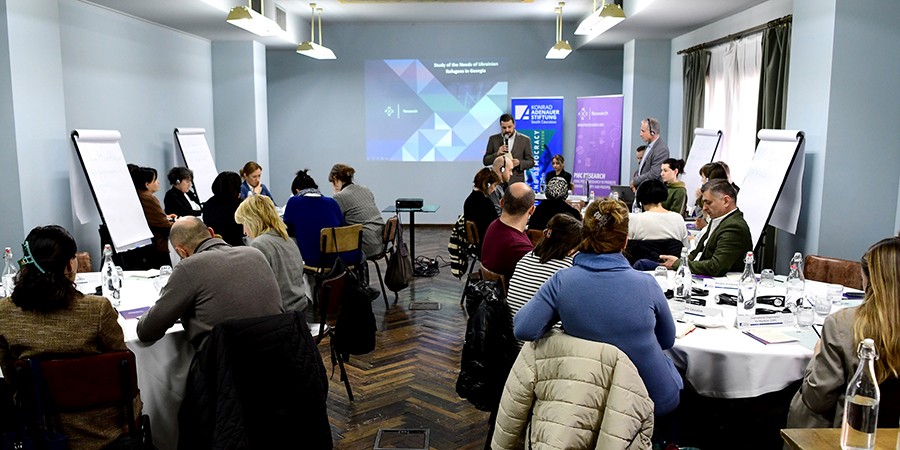 8.02.2023
Supporting Ukrainian refugees' integration into the Georgian labor market
On February 3rd, PMC Research Center held a roundtable discussion of its Study of the Needs of Ukrainian Refugees in Georgia.
The study was carried out with the support of the Konrad Adenauer Foundation (KAS) and aimed to assess Ukrainian refugees' needs, education, and skills, as well as the processes they undertake to integrate into the labor market in Georgia. The ultimate goal of the study was to produce recommendations for stakeholders to develop needs-based services and support Ukrainian refugees' seeking employment in Georgia.
The findings were presented by Sopho Basilidze, a researcher at PMC Research. As well as presenting the study, workshops were also arranged with participants divided into working groups and jointly developing recommendations to address the challenges faced by Ukrainian refugees in Georgia. Discussions were then facilitated by Tengiz Sultanishvili, an affiliated advocacy expert at PMC Research.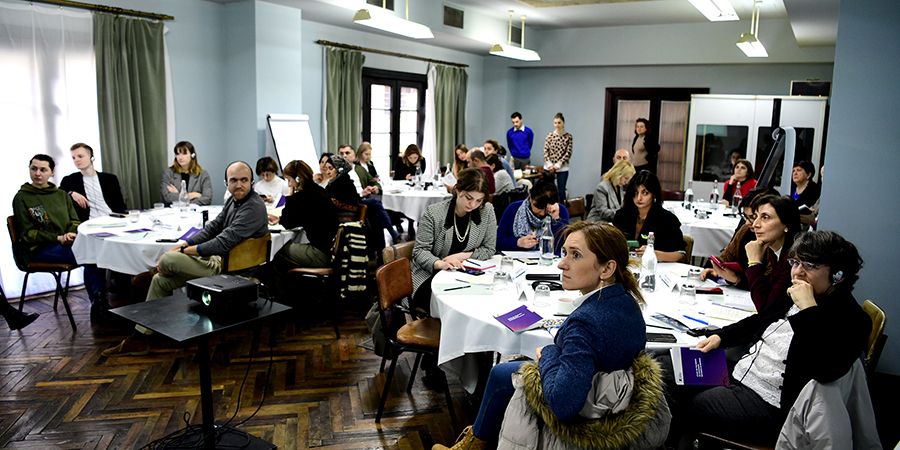 "In Georgia, a clear vision and a unified support plan for assisting Ukrainian refugees is required which addresses the existing challenges Ukrainians face in Georgia. According to the study, the most urgent services for Ukrainian refugees include the following: housing/accommodation, healthcare services, and information provision,"

said Sopho Basilidze.
"The key stakeholders identified specific activities aimed at responding to the needs of Ukrainian refugees regarding housing & humanitarian assistance, healthcare and psychosocial support, legal services, education, and access to the Georgian labor market. Concerted actions and elaborated recommendations for public, private, and civic sectors will ensure effective management of policies and interventions that tackle the obstacles Ukrainian refugees face in Georgia,"

said Tengiz Sultanishvili.