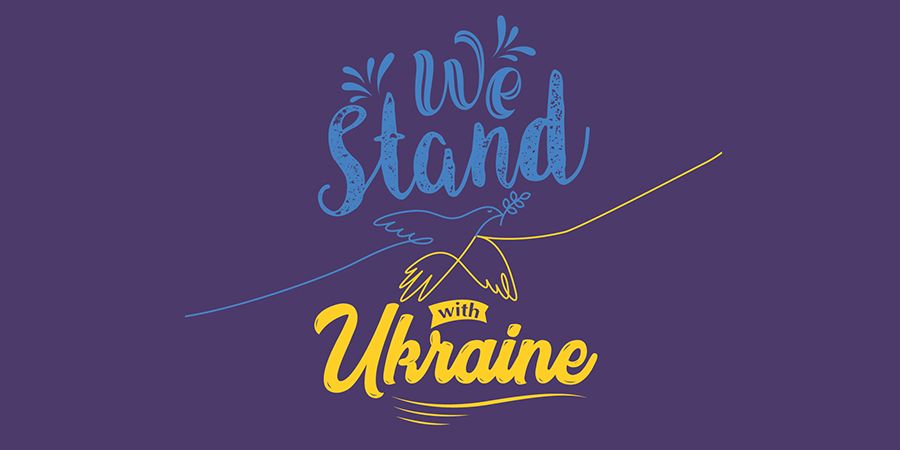 9.12.2022
PMCG is celebrating its 15th anniversary this year, marking a decade and a half of delivering progress, and supporting transitional and developing countries to advance their economies and democratic institutions.
While we acknowledge this important milestone, we are at the same time conscious of the extraordinary difficulties being endured by Ukrainians as they fight vigorously for their liberty.
We have contributed to Ukraine's democratic development through the years and remain utterly committed to this cause. Indeed, we opened an office in Ukraine in 2020, making it our second home, and we will provide whatever help we can muster as they strive for a final victory.
Specifically, we, PMCG's team members, have been supporting Ukrainians through different charities and organizations and, in this vein, we want to use this opportunity to raise awareness about how you can help.
How can I help Ukraine?
Come Back Alive
"Come Back Alive" is a foundation providing invaluable assistance to the Ukrainian military. Since 2014, their key goal has been to make the Defense Forces more efficient, to save lives, and to systematically counter the enemy. Since the full-scale Russian invasion in February 2022, it has redoubled its military assistance and supported those defending Ukraine, with its members volunteering to join the war effort.
The foundation purchases equipment to protect and even save the lives of the Ukrainian military, including thermal imaging optics, quadcopters, cars, security, and intelligence systems.
The foundation keeps transparent financial statements, so every donation and purchase can be tracked in real time.
"Freefilmers" is a cinemovement and NGO from Mariupol, Ukraine. Since the full-scale invasion began, it has been focusing on supporting underground artists, queer activists, and neurodivergent people affected by the war. The organization assists in providing and transporting humanitarian aid, medical supplies, electronic equipment, and survival tools to war-affected regions, while donating to grassroots volunteer initiatives, providing first aid devices and radio equipment for the Ukrainian military, as well as humanitarian aid for internally displaced people and the most vulnerable communities (including Roma, women from rural areas, and people with disabilities).
"Woman for Woman" is a platform launched by the NGO "Women's Perspectives" aimed at helping women in crisis. It publishes stories of women in crisis on their website and social media completely anonymously. Each story is carefully assessed prior to publication so the benefactors are certain that sharing will indeed help the woman in need. The main idea behind the platform is that no-one can tell a woman's story better than herself. The platform amplifies the voices of women in crisis as their stories reach those who are able to help. In this way, the platform works towards strengthening women's solidarity where one woman can directly help another.
The platform offers simple and direct support tools such as financial help, purchasing food or medications, as well as ordering services and voluntary work.
As Russia attacked Ukraine and a devastating war ensued, Natalie Jaresko, the former Finance Minister of Ukraine, spoke at Red Ventures, a global media and technology company. She conveyed the tragic realities of war, and, just as importantly, the power of resilience and hope.
Inspired by her words (see the video below), Red Ventures and its CEO Ric Elias – who has founded a number of nonprofits – expressed a commitment to help make a difference.
"Stronger Than Ever" is a nonprofit dedicated to alleviating humanitarian crises around the world, primarily Ukraine. Its goal now is to raise at least US$5 million to provide the Ukrainian people with critical medical supplies and medicines. With a mission of making a tangible difference, Elias has pledged personally to match every dollar donated up to US$2.5 million, while Jaresko will ensure that 100% of funds raised go toward helping the courageous Ukrainian people.
"Share the Light" is a campaign by Georgian people devoted to collecting resources to buy generators for people in Ukraine. The generators are delivered to a non-governmental organization in Kyiv, which then promptly distributes them to the areas of the country in greatest need.