Executive Roundtable (ERT) Sessions in Business Process Optimization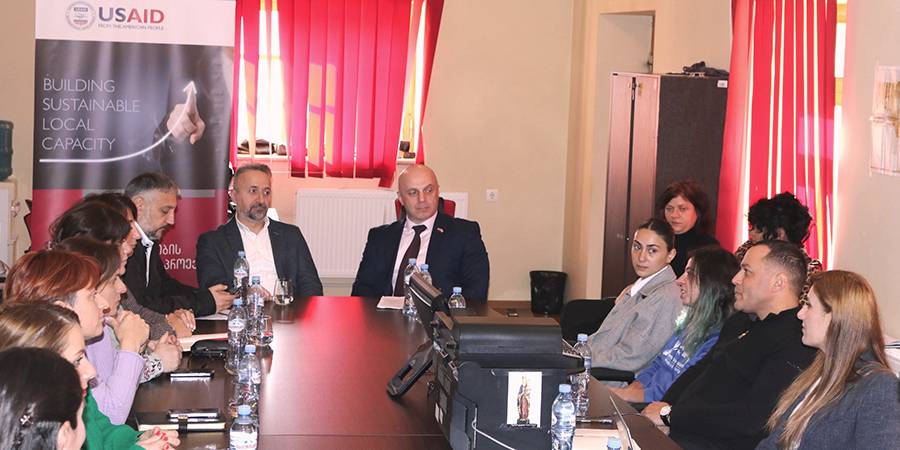 8.11.2022
On October 19, PMCG participated in an introductory meeting of the "Executive Roundtable (ERT) Sessions in Business Process Optimization" project, carried out by the USAID HICD Activity and led by PMCG's Consultant Rusudan Koplatadze.
During the meeting, Ms. Koplatadze presented the main areas of the business process optimization processes within the relevant organizations.  Representatives of the USAID Georgia Mission and Roman Tsutskiridze, the Chief of Party of the USAID HICD Activity made opening remarks, while Nina Kobakhidze, Manager of the HICD Center of Excellence, introduced the program details to the participants.
"Business processes play an important role in achieving the goals of any organization. A well-managed and continuously-improved process can provide simplified operations, a reduced number of errors, reduced process completion times, more efficient use of resources, elimination of duplications, reduced risks, transparency, consistency, quality assurance, and increased overall business performance,"

said Ms. Koplatadze.
"Within the executive roundtables, participant organizations improve their business processes in the following three areas – procurement, budgeting, and HR management – to ensure quality service delivery in the Samtskhe-Javakheti region,"

she added.
The ERTs are joint coaching sessions where a consultant or coach works with several organizations on pre-selected topics. In particular, this project aims to facilitate collaboration, collective learning, and organizational development on business process optimization for the following agencies in the Samtskhe-Javakheti region of Georgia: LEPL Bakuriani Development Agency; DMO – Samtskhe-Javakheti Tourism Management Organisation; and Akhaltsikhe Rabati Castle.