Fostering Local Tourism Development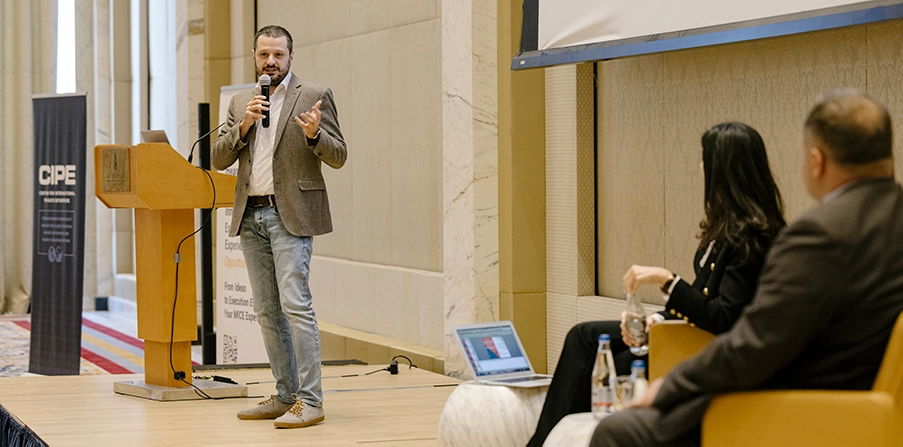 At the "Standards in Tourism" annual international conference, Dr. Giorgi Khishtovani, Director of Research and Analytics at PMCG, delivered a talk on local tourism development through business cluster creation. Significantly, the event brought together tourism professionals from across the world to discuss standards and regulations in the industry. Drawing from experience with the EU-supported tourism cluster in Oni municipality, Khishtovani shared valuable insights on fostering economic growth at the local level.
Of note, the Oni Tourism Cluster was created under the "Economic Development of Oni Municipality via Business Clusters Creation and Investment Attraction" project. Crucially, this EU-funded initiative aims to boost Oni municipality's economic competitiveness. To do so, it focuses on creating and developing business clusters to attract potential investors. In turn, these enhance social and economic conditions through making MSMEs more competitive, and increasing both employment and investments. The Oni Tourism Cluster comprises 18 enterprises, including guesthouses, restaurants, craftspeople, and tourism service providers. Moreover, it cooperates closely with the municipal government.
Meanwhile, the conference, organized by the Georgian Tourism Association, featured three the following sessions, each followed by a discussion: "Destination" – highlighting the significance of regulation criteria for destination management organizations (DMOs); "Hotels and Accommodation"; and "Sustainable MICE Tourism Criteria."