Supporting Liberia to Boost Domestic Revenue Mobilization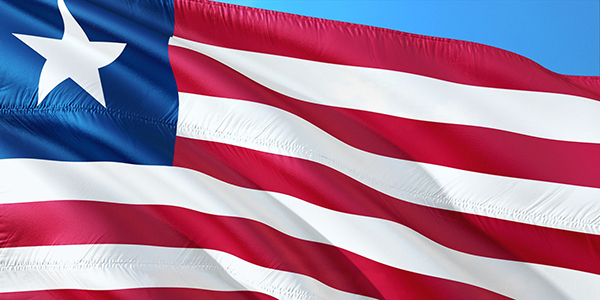 21.09.2020
We are continuing to actively work on the implementation of excise stamps reform with the Government of Liberia's institutions, particularly the Ministry of Finance and Development Planning (MFDP) and the Liberia Revenue Authority (LRA), to strive towards a policy environment that is predictable, transparent, fair and conducive thereby enhancing domestic revenue mobilization.
This collaboration with the Liberian government, private sector, and civil society is designed to strengthen dialogues and to raise awareness about taxes and their benefits are key to building tax morality, increasing voluntary compliance, and fostering greater trust between taxpayers and the Government, all of which will ensure the smooth running of the excise stamps regime in Liberia. Therefore, we are currently developing an excise stamps operating manual, which specifies operational procedures, and an illustrated brochure on excise stamps for importers, manufacturers, and citizens.
"For a reform of such a scale, it is vital to properly communicate its benefits to all stakeholders and to help them to successfully get on board with the new process without much tension. The goal of the excise stamps regime's implementation is to improve the alcohol and tobacco market, and to provide transparency to all of its participants. The operating manual will support the LRA's officers to successfully start working with excise stamps, and the illustrated booklets will increase awareness among the general public as well as entrepreneurs," said A. Gorbushkin, Consultant at PMCG.
This project is being implemented by PMCG as part of a consortium led by DAI Global, under the USAID-funded program Revenue Generation for Governance and Growth (RG3) Liberia.
Please kindly follow the link below for detailed information about the project:
Revenue Generation for Governance and Growth (RG3)