Monthly Tourism Update (September, 2022)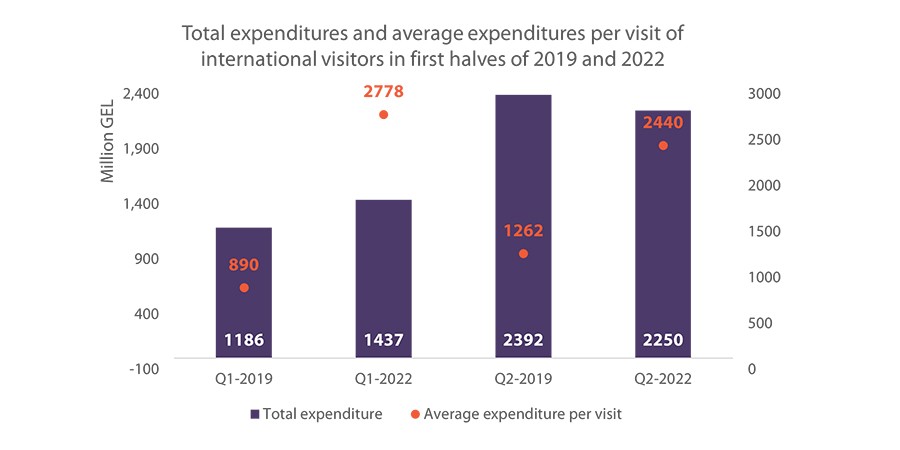 12.10.2022
Since the outbreak of the war in Ukraine, the border crossing statistics have shown significant differences in the number of entries and exits by Russians, Belarusians, and Ukrainians. From January to September 2022, the difference between entries and exits of citizens of Russia was equal to 58.6 thousand unique persons.
Despite only a partial recovery in the number of international visits, in Q1 of 2022, the total expenditure of international visitors exceeded the pre-pandemic (Q1 of 2019) value by 21%, while in Q2 of 2022, the total expenditure was only 6% lower than Q2 of 2019.
The average expenditure per visit tripled in Q1 of 2022 and almost doubled in Q2 of 2022, compared to the corresponding periods of 2019. This could be explained by the fact that in the first half of 2022, the average length of stay almost doubled as it increased from 3.8 to 6.4 nights.