Monthly Tourism Update (August, 2022)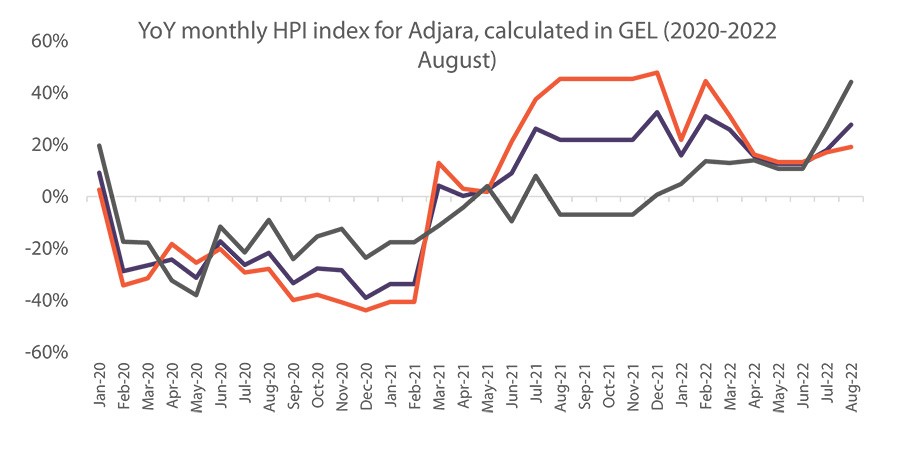 19.09.2022
Hotel Price Dynamics in Adjara
In the third quarter of every year between 2016 and 2020, the number of international visits to Adjara, on average, amounted to 42% of total international visits to Georgia, while contributing up to 14.9% of all domestic visits.
Throughout the past few months, in Adjara in particular and Georgia in general, significant hotel price increases have been evident due to a combination of factors, such as the marked recovery of international tourism, the rapid inflow of Russians, Belarusians, and Ukrainians since the beginning of the Russia-Ukraine war, higher demand for Georgian tourist destinations among domestic visitors, and a rise in prices for essential goods for hotel maintenance.
In the summer of 2022, a significant increase has been observed in average hotel prices compared to the pre-pandemic level in Georgia. Specifically, price increases have been especially apparent in Adjara. Average hotel prices there increased by 16% compared to 2019 and by 25% compared to 2021. Meanwhile, in Batumi, average summer prices compared to the same two years increased by 17% and 23%, respectively.