Georgian Energy Sector Delegation Explores South Korea's Energy Technologies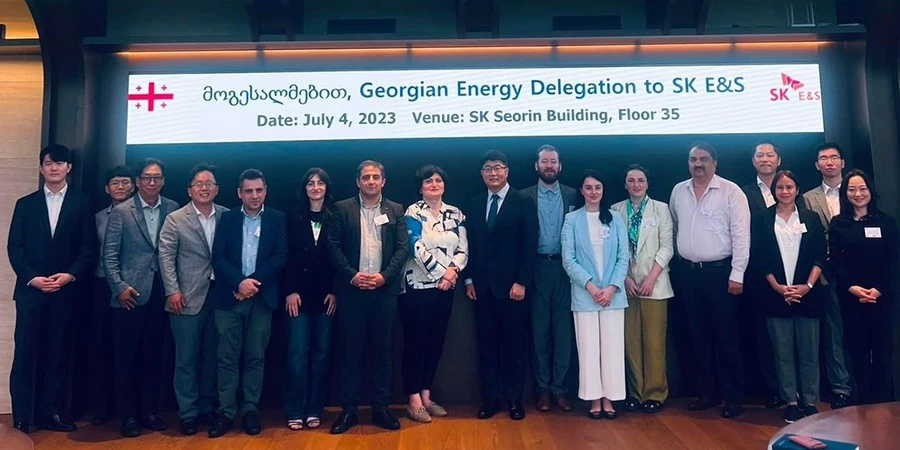 11.08.2023
In July, a delegation of Georgian energy sector representatives embarked on a study tour to South Korea as part of the ADB's "Preparing Energy Security and Hydrogen Sector Development Program." The tour was co-organized by PMCG as a subcontractor to Mercados Aries International. Primarily, its aim was to enhance the skills and qualifications of Georgian delegates by exchanging experiences with South Korean counterparts.
Notably, the delegation comprised representatives from several key institutions in the Georgian energy landscape. Among these were the Georgian State Electrosystem (GSE), the Georgian Energy Development Fund (GEDF), and the Georgian National Energy and Water Supply Regulatory Commission. In addition, the Georgian Energy Exchange and the Ministry of Economy and Sustainable Development (MoESD) were also represented.
Crucially, the study tour facilitated working meetings between Georgian delegates and various energy companies in South Korea. The tour explored the operation principles of a hybrid power plant combining solar photovoltaic panels and battery energy storage systems (BESSs). Moreover, it offered valuable insights geared toward the successful development of BESSs in Georgia. Significantly, South Korea is a global leader in innovative and sustainable BESSs and hydrogen technologies. There, Georgia, by collaborating and learning from the latter, will be better positioned to accelerate its own energy development initiatives.
"The tour to South Korea, organized by the Asian Development Bank (ADB), will further promote the country's rapid development of innovative and sustainable BESSs and hydrogen technologies. In addition, it gave us the opportunity to learn about the best international experience of advanced countries in this direction."

Ani Janukashvili, Study Tour participant and Deputy Director at the GEDF