ICGFM 2023 International Conference in Washington, DC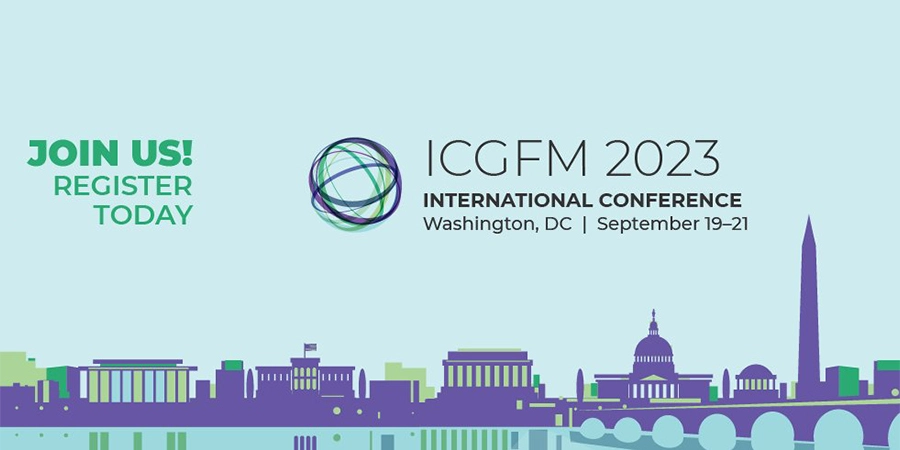 On September 19-21, the International Consortium on Governmental Financial Management (ICGFM) is hosting the 2023 International Conference at the University Club of Washington DC. Uniquely, the event brings together the global public financial management (PFM) community to network, connect, and engage with leading PFM professionals from across the world.
The three-day conference boasts an attractive and world-class program, including topical and forward-thinking presentations. Meanwhile, its interactive sessions place an emphasis on common challenges and issues impacting PFM. In addition, innovative approaches for all stages of the PFM cycle will be showcased. Participants will also have a precious opportunity to connect with a prestigious selection of PFM decision-makers, leaders, and professionals. Those who register for the event will join a truly international guestlist with Africa, Asia, Europe, the Middle East, Latin America, the Caribbean, and North America all represented.
Key Features and Program Highlights
The conference will feature 13 informative sessions, including keynote speakers and panel presentations. Moreover, nine roundtable discussions are scheduled, as well as interactive audience sessions, case studies, and special ticketed events. The program will delve into critical topics. Notably, these include: Climate Change and Crisis Management; Economics and Public Investment; and Public Investment, Tax Systems, and PFM.
Aleksi Aleksishvili, PMCG's Chairman and CEO, and Vice-president of the ICGFM, is co-organizer of the event. Crucially, he will welcome attendees and deliver opening remarks, setting the stage for engaging and fruitful discussions.
For a detailed agenda, and lists of speakers and panel participants, visit the following link: Agenda.
Discounts and Registration
Significantly, the ICGFM is offering special discounts to members and groups of five or more. Simultaneously, attendees from low- and middle-lower-income economies (as classified by World Bank), are also entitled to a discount. In addition, student rates are also available.
To register and find more information about rates, visit the following link: Registration.
ICGFM: Leading Non-profit Membership Association for PFM
The ICGFM is the preeminent organization gathering an array of members of the diverse PFM community under one roof. Impressively, as a leading non-profit membership association, it unites government entities, private firms, professional associations, university departments, and individuals devoted to improving financial management.
Finally, please join us at the ICGFM 2023 International Conference to become part of this transformative gathering. To do so, register now to secure your spot and contribute to advancing PFM practices worldwide.