Welcoming Mikheil Janelidze, Senior Consultant in Foreign Trade Policy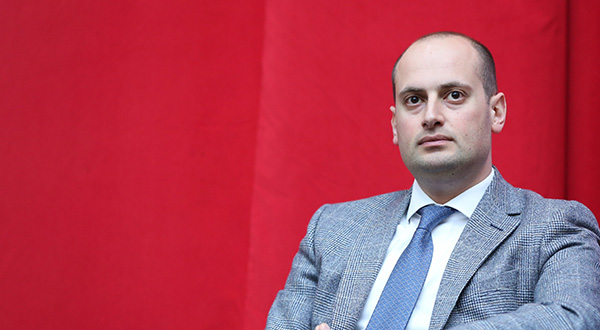 13.11.2020
Despite the difficulties presented by the ongoing COVID-19 pandemic, we continue to grow, both geographically by diversifying our portfolio, and in terms of personnel by adding new high-level professionals to our team. Indeed, we are delighted to announce that Mikheil Janelidze has joined our team as a Senior Consultant in Foreign Trade Policy.
We believe that Mr. Janelidze will contribute to our work significantly, as he brings invaluable expertise in the field of international affairs and economic development with a rich blend of experience in the public and private sector.
While working as Vice Prime Minister and Foreign Minister of Georgia between 2015 and 2018, Mr. Janelidze helped to deepen the country's ties with the United States, the European Union (EU), Western and Central Asian states, as well as Japan, India and China, resulting in strengthened economic and security cooperation, enhancing Georgia's economic integration with the largest regional and global economic powers. During this time, Georgia took a lead in the EU's Eastern Partnership program and strengthened its trade and security ties with the United States and NATO, concluded a free trade agreement with China, launched negotiations on a bilateral investment treaty with Japan, and started exploratory free trade talks with India. Meanwhile, during this period, Georgia also took a leading role in the process of implementing the UN's Sustainable Development Goal #16, and chaired the Open Government Partnership (OGP).
In 2011-2015, Mr. Janelidze served as Vice Minister of Economy of Georgia and acted as the chief trade negotiator for his country as well. Here, he successfully negotiated the Deep and Comprehensive Free Trade Agreement (DCFTA) with the EU that resulted in the upgrading of Georgia's trade policies. He also actively participated in the development and implementation of enterprise and SME development mechanisms. During this period, Georgia strengthened its relations with international donors and international financial institutions (IFIs), and augmented investments in sustainable development, clean energy, and transport infrastructure.
"It is a great honor for me to work with the PMCG team. This is a professional team that has gained international recognition in a short period of time. It is important that the organization is growth-oriented, both in terms of markets and its portfolio of services. I hope that our cooperation in the field of trade policy will be successful and will create new opportunities," said Mr. Janelidze.