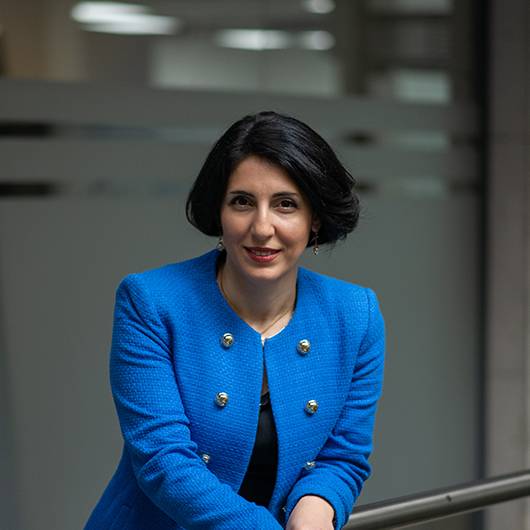 Ms. Tamar Medulashvili is an EU Project Management Unit Director at PMCG. She is responsible for coordinating, managing and developing the scope of EU-related projects and activities, and is in regular communication with international partners and experts.

She has accumulated more than 10 years of impressive experience working on EU-related topics while working as a Deputy Director of the Information Center on NATO and EU; Second Secretary at the Mission of Georgia to the EU and Embassy of Georgia to the Kingdom of Belgium and Grand Duchy of Luxembourg; as well as in the Department of Cooperation with the EU at the Ministry of Foreign Affairs of Georgia.

Ms. Medulashvili holds two Master's Degrees: Master in Diplomacy from the Mediterranean Academy of Diplomatic Studies (Malta) and Master in International Public Law from the Kiev Institute of International Relations of T. Shevchenko State University of Ukraine. She obtained a Bachelor's degree from the Kiev Institute of International Relations.

She is the co-author of the book "NATO and the EU – foreign policy priorities of Georgia" and the author of several researches, such as "Development of the Common Foreign and Security Policy of the EU", and "International Mechanisms of Human Rights Protection in the Framework of the Council of Europe".