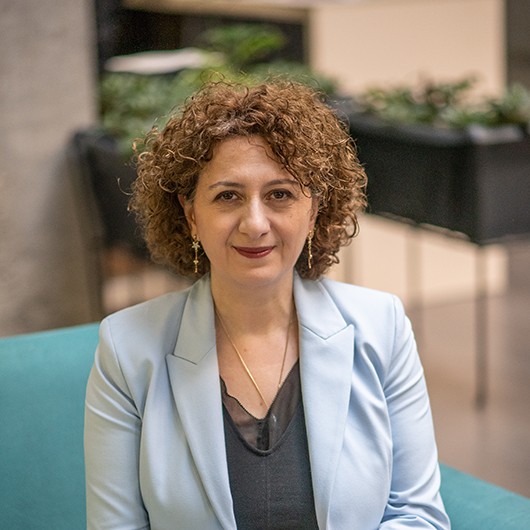 Dr. Japaridze is an Executive Director at PMCG, responsible for strategic management, managing daily operations, financial management, and project implementation.
She brings with her an impressive 17 years of sound experience in management of public and private institutions, organizational development, fundraising, quality assurance and coordination with international development institutions.
Dr. Japaridze previously held the position of Director at the Academy of the Ministry of Finance of Georgia, responsible for organizational strategy and implementation of strategic goals, acquisition of funds, quality assurance, and enhancing the academy's role in the successful implementation of the reforms launched by the Ministry of Finance of Georgia.
Besides the public sector, she has also worked for international development organizations, such as United Nations, where, as a Humanitarian Affairs Officer at the Regional Office for Caucasus and Central Asia, Dr. Japaridze oversaw coordination between UN operational agencies, non-governmental organizations, and local authorities. Moreover, she has assisted countries in the preparation, implementation and monitoring of their humanitarian work plans.
Dr. Japaridze has a strong academic pedigree. She holds a PhD, Master's degree and Bachelor's degree in Oriental Studies from Javakhishvili State University, and a Master's degree in International Development from Western Michigan University. She is fluent in Georgian, English, and Russian, and competent in Arabic too.