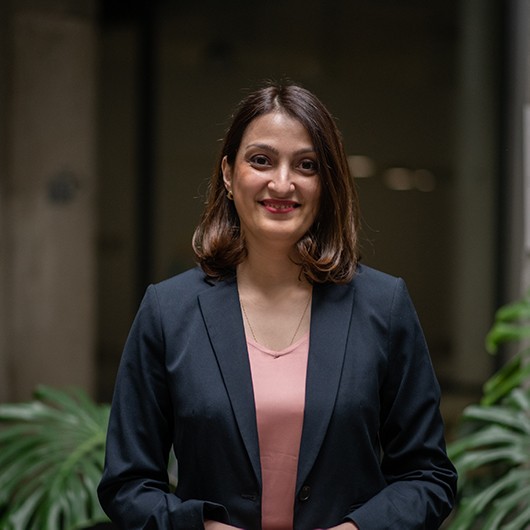 Ms. Tamar Bezhanishvili is a project officer at PMCG. She is responsible for supporting the project management team, identifying and evaluating potential project team members, as well as establishing relations and communicating with potential clients and partners.
She joined our team after the completion of the EU-funded initiative entitled "Mayors for Economic Growth (M4EG)," which was implemented by PMCG, as part of a consortium led by Ecorys Nederland B.V., where she assumed the position of office manager. Her experience in international development was also enriched while working for Booz Allen Hamilton as an office manager, and for the Returning Experts Program (German Technical Cooperation (GTZ) as an assistant to the program advisor.
Elsewhere, Ms. Bezhanishvili has valuable experience in the public sector, gained at the State Military Scientific Technical Center Delta, and at the Ministry of Foreign Affairs, as a trainee at the Department of Diplomatic Protocol.
Ms. Bezhanishvili holds two master's degrees, one in Business Management and International Economics Relations from the European University, and the other in Humanities and German Studies from Tbilisi State University. She also holds a bachelor's degree in Western European Languages and Literature, and German Studies from Tbilisi State University, and is fluent in Georgian, English, German, and Russian.