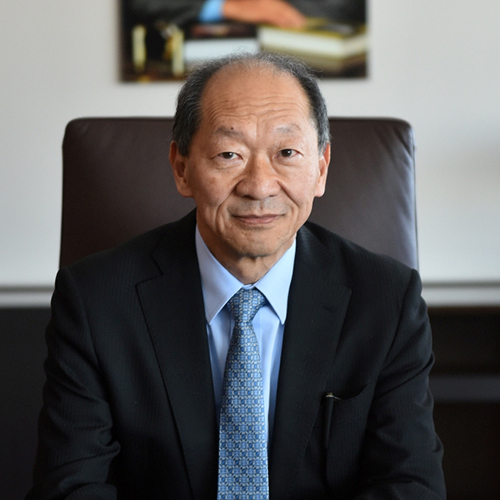 Since December 2010 Shigeo Katsu has served as President of the Nazarbayev University in Astana, Republic of Kazakhstan, a national university founded in June of the same year, designed to serve as the country's flagship academic institution with aspirations to become a global level research university.
Prior to this appointment, Mr. Katsu worked for three decades at the World Bank: he joined the World Bank as a Young Professional in 1979, and soon was assigned to the West Africa Region as an infrastructure economist, then in 1985, as the Bank's Resident Representative in Benin. Between fall 1989 and end 1991, Mr. Katsu was seconded to the Export-Import Bank of Japan as Deputy Director, Country Economic Policy Analysis Department. Following successive assignments in the China Department (responsible for enterprise and financial sector reforms, 1992 – 1995), Côte d'Ivoire (as Country Director, 1995-1999), and the Europe and Central Asia Region (Regional Director, Operations and Strategy, 1999-2003) he became Vice President of the ECA Region, in which position he served for six years followed by a short stint as Special Advisor to the Managing Directors before retirement in December 2009.
In addition to the above, during 2010 – 2011, Mr. Katsu consulted with the Asian Development Bank and the World Bank, advised governments, and collaborated with think tanks and not-for-profit organizations. During 2011-2012 Mr. Katsu served as the chair of the US Board of Restless Development, an international NGO that focuses on Youth development and mainstreaming of the Youth Agenda in national development strategies mainly in the African continent. He still is member of the board.