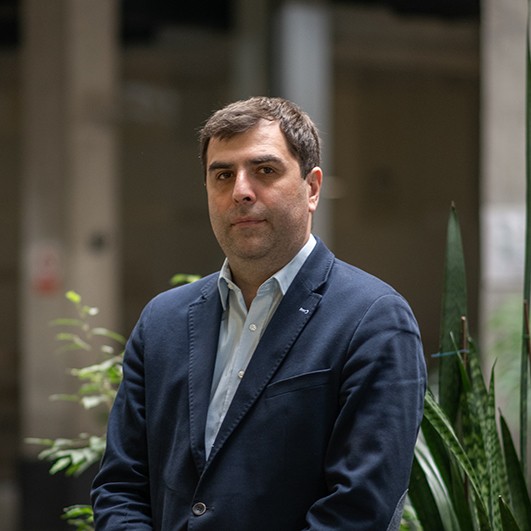 Mr. Khutsishvili is a sector lead in rule of law and security policy, with more than 17 years of invaluable experience in the field, gathered serving high-level positions in the public sector and collaborating with international development organizations.
While working as Acting Head and the First Deputy Head at the Emergency Management Service under the Prime Minister`s Office (now a unit under the Ministry of Internal Affairs of Georgia (MIA), which carries out nationwide emergency prevention, mitigation and elimination) he has contributed in development and implementation of the reforms in Civil Protection System of Georgia.
He has unique experience of working on the development of the law enforcement system as Deputy Minister and Parliamentary Secretary at the MIA, entailing a portfolio of reforms and development, police education, legal affairs, international relations and an analysis system. While working at the MIA, he played an active role in spearheading various reforms and institutional development projects for the Georgian police force. As Chairman of the Interagency Council on Combating Organized Crime he contributed to the elaboration of the 2017-2020 National Strategy of Combating of Organized Crime and the drafting of a new raft of anti-organized crime legislation.
Throughout his career, Mr. Khutsishvili accumulated a number of vital reforms on his account. Prior to joining PMCG's team, he served as Senior Expert in Public Security at the Office of Public Defender (Ombudsman) of Georgia.
Mr. Khutsishvili holds a master's degree in Comparative Constitutional Law from the Central European University, and the same degree as a lawyer from Ivane Javakhishvili Tbilisi State University.