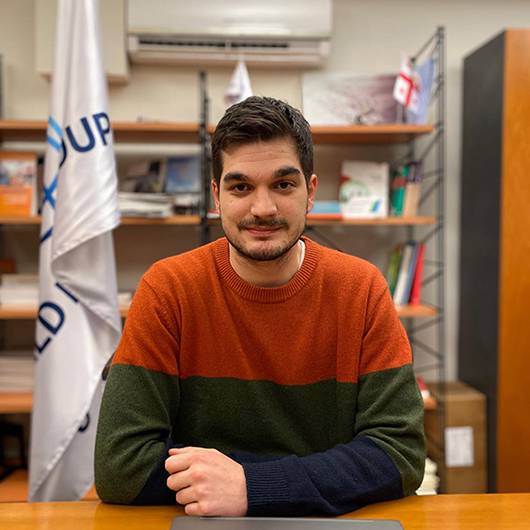 Mr. Nikoloz Bakradze is a Junior Researcher at PMC Research, primarily responsible for organizing and conducting in-depth interviews and focus group discussions, analyzing qualitative data and preparing insights for senior researchers, providing support to senior researchers in additional project tasks (such as presentations and advocacy campaigns), and participating in other ongoing projects of the organization.
Before joining PMC Research's team, Mr. Bakradze held various related positions, namely Data Analyst at the Georgian Farmers' Association, Fellow Researcher at GeoWel Research, Monitoring & Evaluation Fallow at the USAID Agriculture Project, and Junior Researcher at the University of Georgia.
Mr. Bakradze holds a joint master's degree in European Integration and Employment Relations from Tbilisi State University, the Georgian-American University, and Caucasus University, and a bachelor's degree in Sociology from Tbilisi State University. He is fluent in Georgian, English, and Russian.