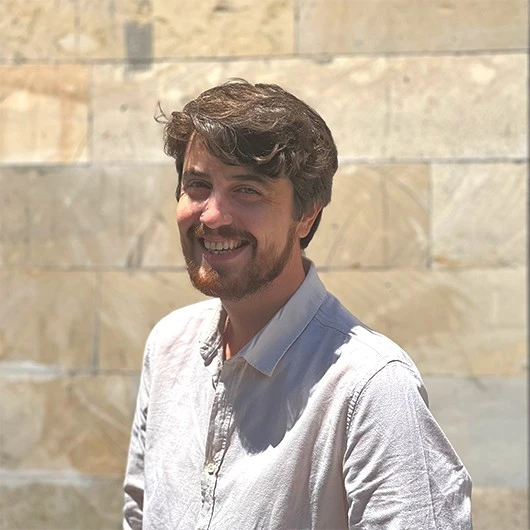 Nika Chitishvili is a Project Manager at PMCG, where he is engaged in managing and administering a vast range of projects. He is also responsible for communicating with potential clients and partners.
Before joining our team, Nika worked in various positions in governmental and non-governmental organizations. Most recently, he held the position of project coordinator at ChildFund in Georgia. He also worked as a senior specialist at Tbilisi Municipality City Hall (Nadzaladevi District), specifically covering infrastructural development. Before that, he completed internships at the Municipal Development Fund of Georgia, the Ministry of Regional Development and Infrastructure of Georgia, and the Association of Young Economists of Georgia. Throughout his career, Nika has been heavily involved in developing and leading training sessions on various socio-economic issues.
Moreover, Nika has been granted various professional development scholarships, the most notable of which was the "Building Sustainable Cities" course at CIPSEM TU Dresden. As part of his international experience, he also worked on his master's thesis at the Technical University of Berlin.
Nika is a PhD candidate in economics at Tbilisi State University, and already holds a master's degree in economics and a bachelor's degree in business administration from Ivane Javakhishvili Tbilisi State University. Nika is also prolific in teaching and research, with his scientific articles published in local and international publications. He is fluent in Georgian and English, and competent in Russian.