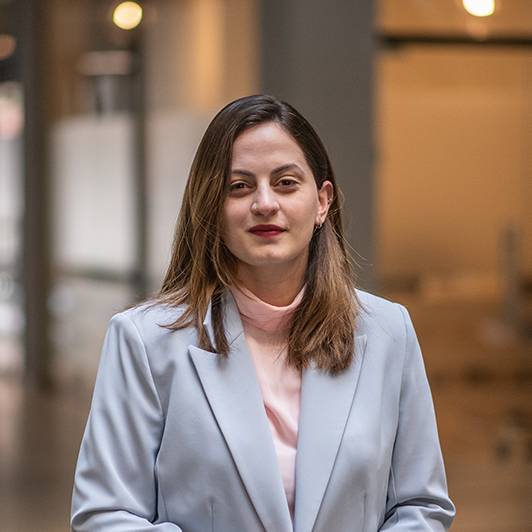 Nia is the EU Framework Project Manager at PMCG. She is actively engaged in managing projects, and assisting the team in preparing project proposals, concept papers, and reports. Moreover, she is involved in communicating with potential clients and partners.
Before joining our team, Nia held the position of Resource Mobilisation Coordinator at the Georgia Red Cross Society. She also held the position of International Relations Manager at the LEPL Enterprise Georgia, before which she completed an internship at the Ministry of Foreign Affairs of Georgia.

Nia holds a master's degree in public administration from Tbilisi State University and the German University of Administrative Sciences Speyer, and a bachelor's degree in international relations from the International Black Sea University and is fluent in Georgian, English, and Russian, and has limited proficiency in the German language.