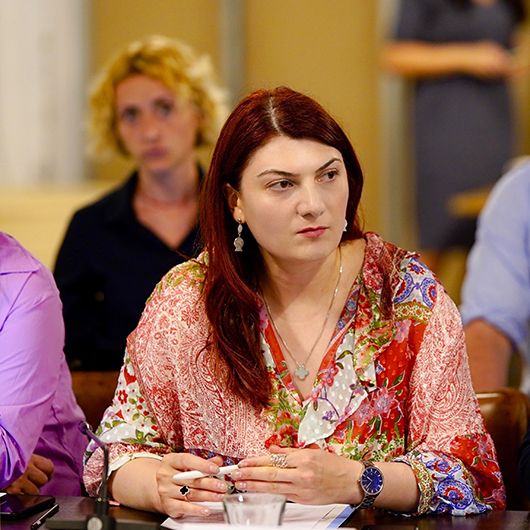 Ms. Natia Katsiashvili is a professional with over 10 years of working experience, with her main fields of expertise being public policy analysis, public-private dialogue (PPD), multi-stakeholder dialogue facilitation, social research, teaching, training, and academic writing. Currently, she is engaged in the 5-year USAID Georgia Economic Security Program (GESP).
Natia is accomplished in designing and facilitating PPD as she is demonstrating in the course of the aforementioned USAID Program, which aims to facilitate dialogue between representatives of the public and private sectors, and non-government organizations, and stakeholders from donor organizations in order to clarify and address the needs and challenges of priority sectors. Moreover, as a team member of the Business and Economic Centre (BEC), she has carried out a number of projects related to PPD and public policy analysis. In particular, she facilitated the PPD under the U.S. Embassy-funded project "Enhancing Multi-stakeholder PPD for Inclusive Economic Growth." Meanwhile, from 2016 to 2018, Natia was actively involved in two of the USAID Governing for Growth (G4G) projects, focused on the establishment and strengthening of a PPD platform in the Parliament.
She also has a formidable background in managing projects, which involves planning processes, implementation, monitoring and evaluation, as well as active cooperation with different stakeholders from governmental, non-governmental, and private institutions. She holds a master's degree in public administration from the Georgian Institute of Public Affairs (GIPA) and is fluent in Georgian and English.