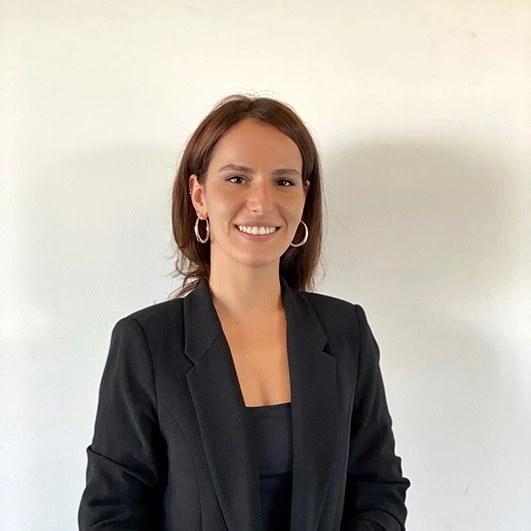 Mariam Arakhamia is a Project Officer at PMCG, and is actively engaged in coordinating and administering projects, as well as assisting the team in preparing project proposals, concept papers, and reports. Moreover, she contributes valuable to the team in its communication with potential clients and partners.
Before joining our team, Mariam held the position of recruiter for international development at DevelopmentAid, while she also worked as project facilitator at "Helping Hand." Prior to that, she completed an internship at Peace Corps Georgia.

Mariam is currently pursuing a master's degree in Media Psychology and Communications at Ivane Javakhishvili Tbilisi State University. She already holds a bachelor's degree in Sociology from Caucasus University, and is fluent in English, German, and Russian languages.