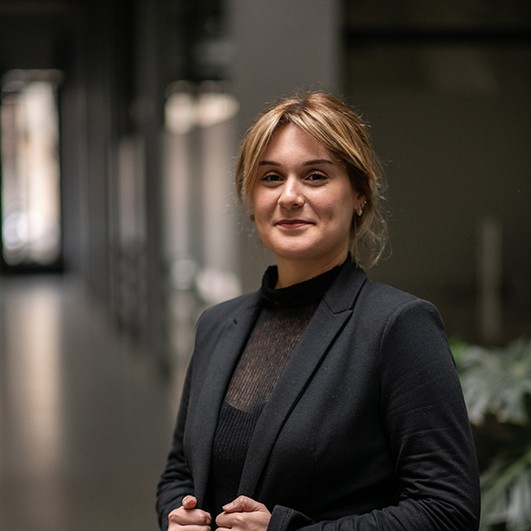 Mrs. Botkoveli is a financial manager at PMCG. She is responsible for all aspects of financial monitoring, reporting and analysis, preparing and coordinating project budgets, generating donor-specific financial reports, managing legal correspondence with governmental institutions, and managing the organization's monthly budgets.

She joined PMCG's team in 2010 as operations officer and since then has enhanced and refined her skills in the field of financial analysis.

Mrs. Botkoveli holds a master's degree in finance from the International Black Sea University and a bachelor's degree in business administration from the same university. She is fluent in Georgian and English languages and competent in Russian.