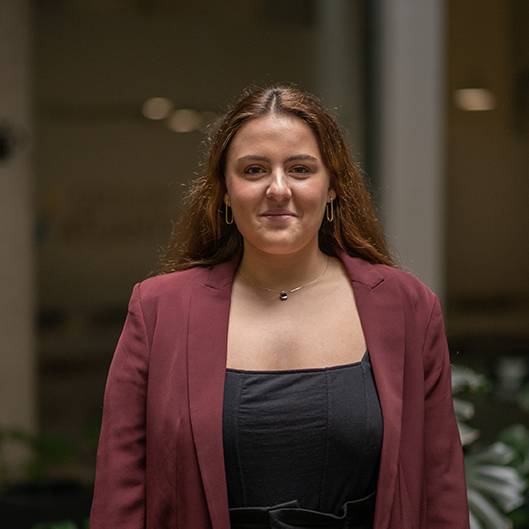 Liza Kvaratskhelia is a Finance Officer at PMCG. Her main responsibilities include assisting in preparing, sending, and following-up on invoices, providing analysis of various financial information, reviewing and preparing financial documentation for various projects, preparing grant reports, and performing other tasks as required by her supervisor.
Before joining our team, Liza completed an internship at VTB Bank Georgia as a Corporate Banker Intern, where she gained experience in financial analysis and management. She also completed an internship in the finance department at PepsiCo Georgia, where she honed her skills in financial reporting and analysis.
Liza is currently pursuing a bachelor's degree in business administration and finance from Caucasus University, while she is fluent in Georgian, English, and Russian.