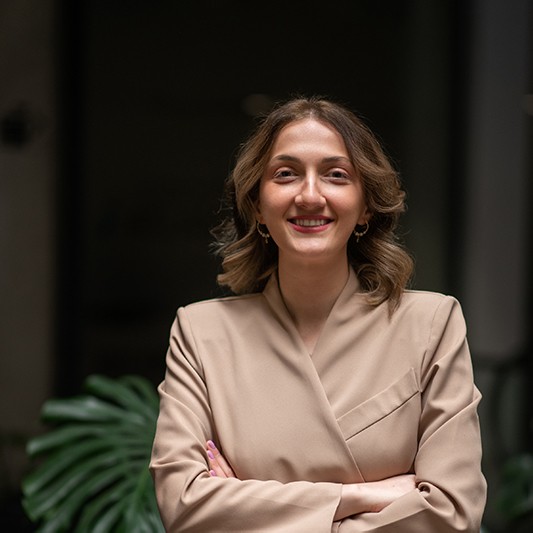 Mrs. Khatuna Gujabidze is a Business Development Officer at PMCG. She is responsible for leading the recruitment cycle for proposals, building recruitment strategies, implementing new sourcing methods, collecting important documents from candidates and writing staffing plans. She also works to support the project management team in coordinating, administering and managing projects, as well as monitoring various tenders.
In her 5-year career to date, she has accumulated valuable experience in building recruitment strategies, and streamlining systems for effectiveness and efficiency in the recruitment process.
Mrs. Khatuna Gujabidze holds a Master's degree in Economics, International Business Economics and Management at Vilnius University, and a Bachelor's degree from Tbilisi State University. Mrs. Gujabidze is fluent in Georgian, English and Russian languages.