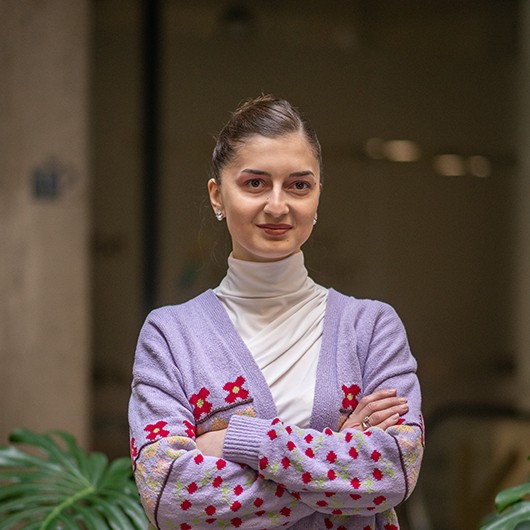 Ana Pitskhelauri is a Project Officer and is primarily responsible for providing day-to-day support to project management activities. In addition, she is actively involved in the preparation of project proposals and the handling of technical activities throughout project implementation.
Before joining our team, Pitskhelauri successfully completed a special course ICT project management course, which was funded by USAID, GeoLab, Start Business Solution, and Travel Guide. Moreover, she was involved in other different projects in the technology and sales field, while in 2021 she participated in several hackathons, while she also previously worked as a Junior Insurance Manager at Aldagi.
Pitskhelauri holds a bachelor's degree in business administration/management from Ilia State University. She is fluent in Georgian and English.