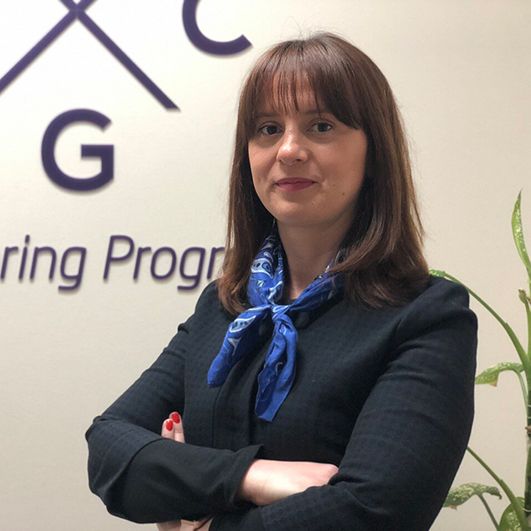 Mrs. Gutsaevi is a project officer at PMCG. She is responsible for supporting the project management team in coordinating, administering and managing projects, providing assistance in the process of preparing project proposals, concept papers and reports. Moreover, her role includes monitoring various tenders and analyzing their requirements as well as communicating with potential clients and partners.

Mrs. Gutsaevi previously held the position of Director of International Relations Department at the Ministry of Corrections of Georgia, responsible for developing and strengthening international relations in the field of corrections, supporting the implementation of international treaties, and cooperating with international organizations. Prior to that, she enhanced her skills and experience while working as Deputy Head of Division at the Ministry of Defense of Georgia and the Ministry of Internal Affairs of Georgia.

Mrs. Gutsaevi holds a Bachelor's degree in English Language and Literature from Tbilisi State University. She is fluent in Georgian, English and Russian languages.