Supporting the State Audit Office to Review Its Communication Policy and Action Plan and Evaluate its "Budget Monitor" Platform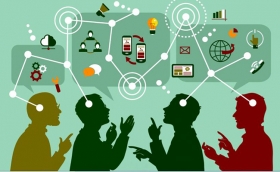 8.02.2017
PMCG, as part of a consortium led by Tetra Tech ARD, within the USAID-funded program "Good Governance Initiative (GGI)", is providing further support to the State Audit Office (SAO) in improving its communication policy.
PMCG is assisting the SAO to review its broader Communication Policy and Action Plan, which covers all aspects of the SAO's communication activities and target groups, beyond the local governments.
The SAO has created a web-platform – the Budget Monitor – which will be finalized and made accessible online by February 2017. To support the SAO in finalization and introduction of the Budget Monitor, PMCG is providing assistance in evaluating the final draft of the platform and providing practical recommendations on its fine-tuning and promotion before the official roll-out.
As a result, citizens of Georgia and all stakeholders will gain a user-friendly platform, where they can easily access information on government spending.

Please kindly follow the link below for detailed information about the project:
Supporting the State Audit Office (SAO) to Review Its Communication Policy and Action Plan and Evaluate its "Budget Monitor" Platform