Supporting the Peace Fund for Better Future to Enhance its Institutional Capacity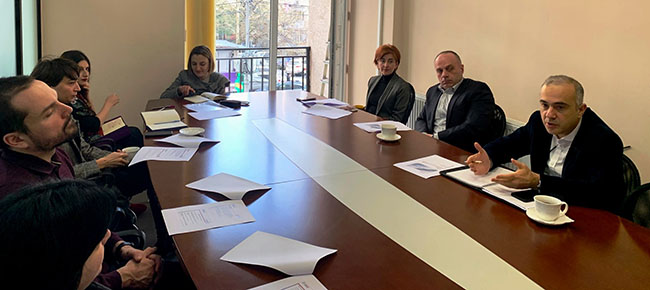 12.03.2020
We recently launched a new project, the purpose of which is to create a robust operating and organizational foundation for the Peace Fund – a recently-established membership-based not-for-profit legal entity under the Government of Georgia's peace initiative "A Step to a Better Future."
The Peace Fund is intended to facilitate trade across the administrative boundary lines dividing Georgia proper from the occupied regions of Abkhazia and Tskhinvali region. The Peace Fund provides financial support to various projects and initiatives that are implementing peace-building activities, building partnerships, and cooperating with domestic and international organizations.
In order to ensure the effective implementation of its core functions, we will design an optimal governance, management and organizational structure, develop procedures and business processes, and elaborate recommendations to enhance its fundraising methods.
"Institutionally, the well-established Peace Fund will contribute to the process of empowering conflict-affected people from both sides of the dividing lines, improving their socio-economic conditions via intensifying business relations between them. Overall, the Peace Fund, with an optimal organizational structure and efficient governance and management setup in place, will be a bold step forward in supporting peaceful conflict transformation and facilitating dialogue, cooperation and reconciliation between the divided communities," said Otar Antia, Organizational Development Consultant at PMCG.
The project is being implemented under the USAID Georgia Human and Institutional Capacity Development (HICD) 2020 Activity, which is led by Mendez England & Associates (ME&A).
Please kindly follow the link below for detailed information about the project:
Operationalization of the Peace Fund for a Better Future