Supporting Georgia to Identify Priority Sectors for FDI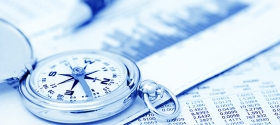 29.04.2016
PMCG, under consortium led by PricewaterhouseCoopers (PwC) Georgia, in the framework of the Good Governance Fund (GGF) project is assisting the Ministry of Economy and Sustainable Development of Georgia (MoESD) in identifying priority sectors of the economy for which export-oriented foreign direct investment (FDI) should be sought.
The project team is studying the new investment climate after entering into force of the Association Agreement and DCFTA. The latter strengthens Georgia's position as an attractive place to establish export-oriented industrial subsidiaries of foreign companies. That is why further diversification of the Georgian economy by attracting FDI into underdeveloped or new sectors with export potential for European market, is so important.
As a result of this collaboration, the project will review Georgia's investment environment, identify key sectors and the main potential FDI source countries, and issue relevant recommendations.
The GGF aims to support a series of governance and economic reform initiatives in Bosnia and Herzegovina (BiH), Georgia, Moldova, Serbia and Ukraine and is funded by the UK Government. It will provide flexible technical assistance in order to make a significant contribution to the three GGF outcomes:
More informed and active populations that can hold their government to account
Demonstrable and perceived open, accountable and responsive governments
Higher rates of investment and job creation to support inclusive growth