Supporting Civil Service Bureau to develop Job Evaluation Methodology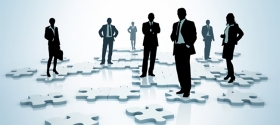 1.04.2016
In further support of the Government of Georgia's current initiative to reform the civil service, PMCG, under the USAID Good Governance Initiative (GGI) program, is assisting the Civil Service Bureau (CSB) of Georgia to conduct job evaluation which entails formulating classification methods, developing a ranking model, assign grades to jobs, and developing an approach to unify existing titles.
The objective of this assignment is to support the CSB to develop the job evaluation methodology to be linked with the ranking system in the civil service necessary for drafting the secondary legislation prior to the enactment of the new Law on Civil Service.
The main challenge of the project is that evaluating each position by using an analytical classification tool (which scores and gives value to every job in civil service) is complicated, and the outcomes completely change the current order. In the current order, jobs are placed at the same grade based on hierarchy level (titles) rather than the nature of their functions or responsibility, complexity, competencies, qualification etc. At the same time, this method is the most precise to measure the value of a job for the organization.
After carefully considering the existing situation in the civil service sector, PMCG in close collaboration with CSB decided to develop a classification system which would be simplest for implementation, in that it is feasible and gives clear and logical justification to categorize positions within the new ranking model.