Supporting Civil Servants to Adapt to Legislative Change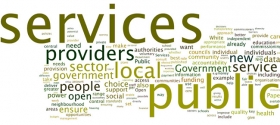 1.11.2016
PMCG is continuing to support the Civil Service Bureau of Georgia (CSB), as part of the USAID Good Governance Initiative (GGI) project, led by Tetra Tech ARD.
Recently, PMCG's team has conducted trainings for civil servants, including senior HR and legal department managers from relevant agencies of the Government of Georgia.
The trainings were designed to prepare managers and to deliver information regarding the principles, policies and legislation related to the recently introduced civil service reform in Georgia. The module covered fundamental issues of public administration, and the basic concepts essential for understanding the law and public service principles.
The project is highly important, as participants will become future trainers who will share the knowledge obtained with public servants from the central and local governments.