Sharing the Results of Our Research on Georgia's Artificial Intelligence (AI) Readiness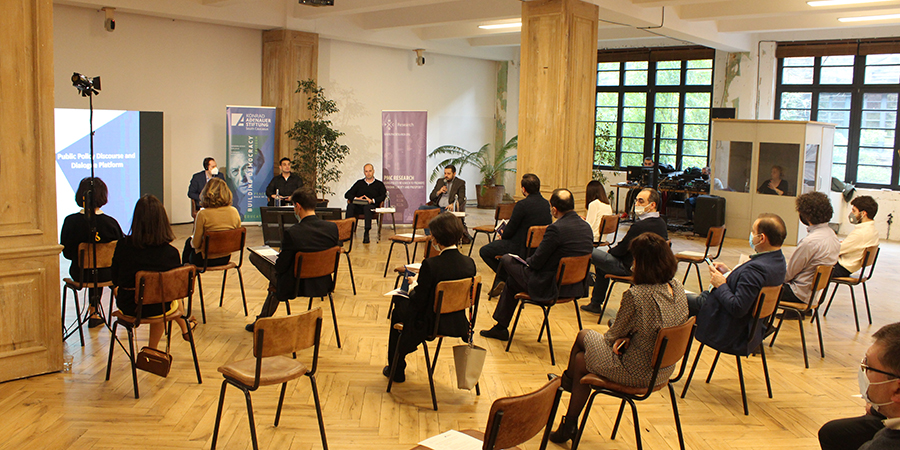 17.03.2021
Artificial intelligence (AI) is increasingly becoming a part of our everyday lives, offering tremendous benefits for societies in terms of public governance, business development, and healthcare. However, it also raises some important economic, legal, and ethical questions. Hence, while governments have to create an AI-friendly eco-system, attract AI investors, boost the development of AI technologies, increase the industrial application of AI and, therefore, enhance AI-generated economic and social welfare overall, they should also elaborate policy frameworks to balance AI-associated risks that might be related to personal data protection, targeting, algorithmic discrimination, cybersecurity, and/or AI liability.
With all of this in mind, we conducted research entitled "Georgia – Fit for the Age of Artificial Intelligence (AI)?" with the support of the Konrad Adenauer Foundation under the project "Public Policy Discourse and Dialogue Platform," and, on March 16, we held a public discussion on its outcomes, which was moderated by Mr. Mikheil Janelidze, Senior Consultant at PMCG.
This research assesses the current state of AI in Georgia, reviews the factors hindering its use and development, and outlines its prospects in the country, taking into account the best international practices.
During the presentation, we discussed the role of AI in general as well as existing problems and challenges in the development of AI policy across the world and in Georgia specifically, and overviewed our recommendations regarding the future steps for Georgia to enhance its AI use, including the development of a national strategy in this regard that will serve as the foundation for AI ethics and policy development.
"AI technologies are broadly applied in several sectors, from military to education, that is why it is significant for the strategy document to be comprehensive and cover important areas of governance and economy. Having a clear strategy could help to coordinate several governmental policies and ensure that there is no contradiction between AI strategic goals and certain sectoral goals. Therefore, the strategy's preparation process has to be transparent and inclusive, to ensure the high legitimacy of the document. The international aspect of AI policy is also significant, both in terms of potential risks and business opportunities," stated Mr. Giorgi Parulava, Associated Researcher at PMC Research, who authored the research.